Hyundai is a South Korean car company that is the fourth largest manufacturer in the world, producing over 1.6 million cars per year. Known for their reliable and economic cars, popular Hyundai models include the i20, i40, and the Santa Fe.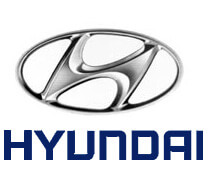 The Hyundai i20 is one of the best reviewed cars on the market, having topped several car of the year polls since its release. An affordable supermini, the i20 makes for a great alternative to the more common Fiestas and Corsas. The i40 is a saloon that combines a stylish design with an emphasis on interior comfort. Again, the i40 has been priced well, making it an affordable alternative to other more popular saloons. The Santa Fe is a family SUV with plenty of space and comfort for a family of five.
Read reviews from customers who have chosen a Hyundai when getting car finance from Creditplus. Get their unbiased opinion on the cars they own and drive for an honest appraisal of Hyundai cars. You can also read our expert reviews and reviews from the Parkers car guide.