Instant Finance Decision
Creditplus Car Finance: Instant Online Decision*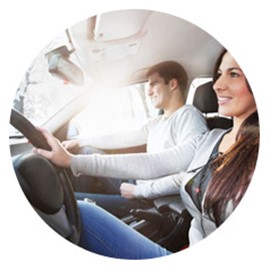 As a broker with more than 90 different lending options, we have the ability to compare many different deals for our customers at the time of application. Often when applying for a loan, you'll have to approach several different lenders individually and wait for a response from each which can be a lengthy and time consuming process.
At Creditplus, one of the innovations we're most proud of is our ability to do all of this for you and find the most competitive deal in the process. When an application for finance is received, we perform a quotation credit search (also known as a soft search). This provides us with the information we need in order to match you with one of the lenders on our panel. This is an instant online decision that we can notify you of within seconds.  
As the first car finance provider to offer our customers an instant online decision, this puts us ahead of the competition. The innovative technology that allows us to do this was produced in-house in August 2009 and gives us the benefit of being able to provide the fastest and most accurate car finance decisions. 
Since introducing this process we have had more than 200,000 applications via our instant online application which has an efficiency rating of more than 86%. Due to this success, we've seen multiple providers decide to follow suit, offering various similar tools which are usually branded as 'smart search' solutions.
Shaun Armstrong, Managing Director of Creditplus comments: "Creditplus was the first motor finance operation to provide an instant online decision in real-time, to quickly and accurately assist the consumer in knowing their ability to organise a car loan. Without leaving a footprint on their credit file, Creditplus has been able to greatly enhance the customer journey and quickly pass on knowledge to the consumer as to exactly what they can achieve based on their specific credit circumstances in today's market".
Please note: An instant online decision is based on a representative APR of 9.9%