Our History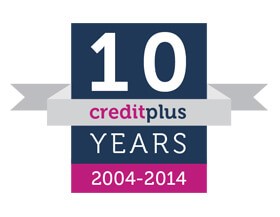 Creditplus have gone from strength to strength over the years; through hard economic times and an unsteady financial market, we have continued to strive and grow. Beginning as specialists in car finance, we have extended our range of products considerably since our beginnings in 2004, enabling us to provide products which suit every customer.
Every year we hope to accomplish another great triumph. We're extremely proud of our achievements to date, including lending more than £100 million in car loans in 2007 or by developing innovative new technology which have greatly benefited our customers, such as our Multi-Calculator Tool or our instant decision technology.
We hope to continue to build on our successes to date; not only to succeed as a company, but to continue to educate and provide innovative technology for our customers.