BMW i4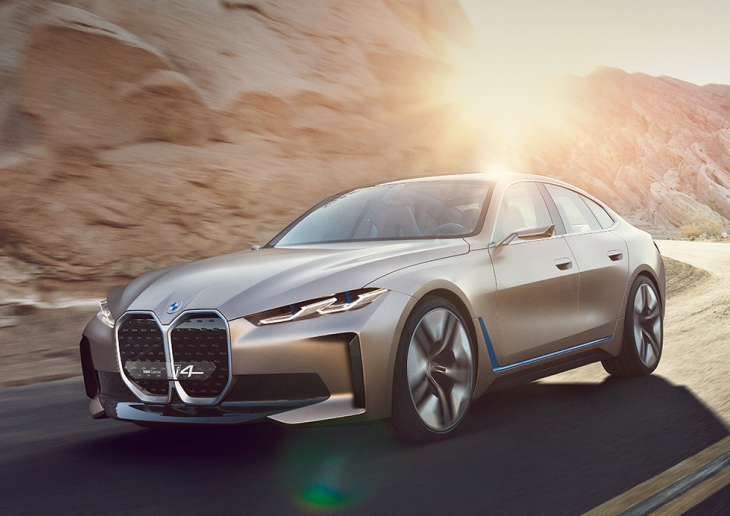 According to BMW bosses, despite COVID-19 production woes, the i4 is still on track for a summer 2021 release.
The i4 will join a series of combustion engine variants which will replace the current 4 Series line-up next year. The i4, on the whole, will look fairly similar to the 4 Series Gran Coupe, with the notable concession of a smoothed over grille, blue styling and empty air ducts.
The interior of the i4 is also getting a facelift. There's a large, curved infotainment and digital cluster screen which will display everything from speed to climate control.
The BMW i4 is expected to feature a 523bhp motor, which will be capable of taking four adult occupants from 0-60 in four seconds and to a top speed of 124mph. The claimed range from the 80kWh battery is 373 miles.
With performance on that level, it's expected that the i4 will dethrone the M4 and take a stab at other speedy rivals such as the Audi RS5 Sportback, and of course, Tesla Model 3. With pricing as-yet-unannounced, it'll need to be within the £40,000 to £50,000 price range to compete with the Tesla.