Golden Gate Bridge, San Francisco, USA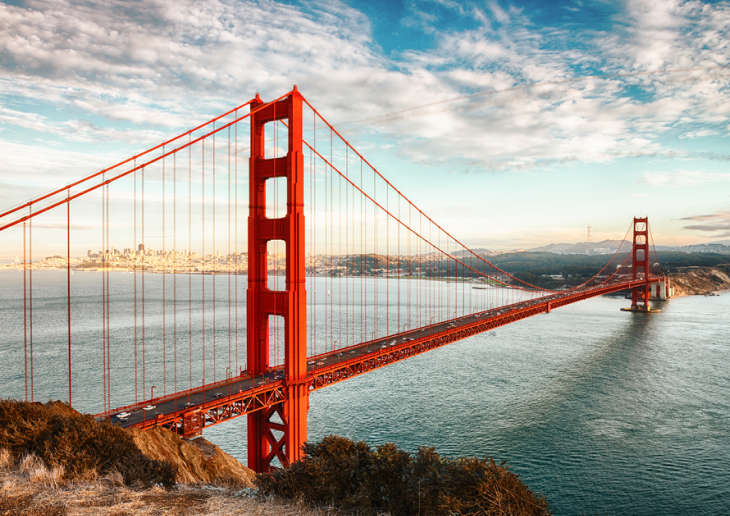 One of the great feats of modern times, the Golden Gate Bridge in San Francisco is possibly the most famous bridge in the world. It' a colossal feat of engineering, stretching across for over 1.7 miles.
Designed by Joseph Strauss in 1917, construction started in 1933 and was completed in 1937. Built to forgo the need for traffic to take ferries across the Marin strait, it helped San Francisco to grow into the city that it is today.
The iconic orange red colour it has was not intended to be the final look, as this initial coat of paint was just a primer. But, when the architect saw the bright colours of the steel girders, he thought it was much better to look at than what they had originally planned, and so the iconic piece of engineering was given a splash of distinctive colour.