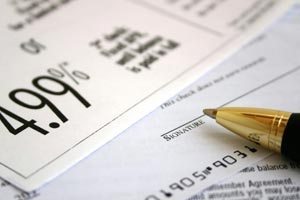 The biggest advantage of being provided with APR's is that you are provided with an easy to understand figure that is likely to be important when determining whether or not to accept a loan rate.
When comparing APR's you are looking for the lowest rate. Therefore 5.9% would mean that you pay less interest than if you had a rate of 7.9%.
When you are looking to borrow money it can become confusing as you might be provided with different types of rates such as flat rate and APR. APR was designed to provide consumers with an easy way to compare loans side by side.
APR is a fair way to compare loans as it will take into consideration the interest over the term of the loan, any set up costs, arrangement fees and final payments.