2018 is set to bring us the first royal wedding since Prince William married Kate Middleton back in 2011.
Yesterday, Prince Harry and Meghan Markle's engagement was officially announced, with the date of the wedding set to be in May next year.
While some wondered what Meghan's dress will be like (stunning, obviously), others were more curious to know whether a royal wedding would mean an extra bank holiday! It doesn't, sadly.
At Creditplus however, we were more interested in speculating about the couple's choice of wedding car.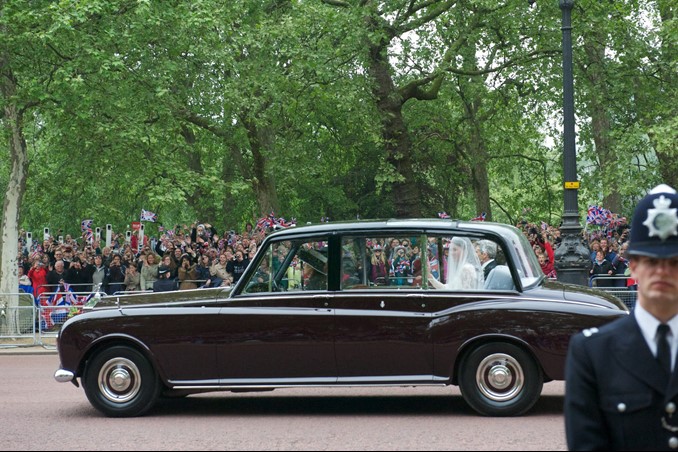 While Kate Middleton went traditional on her wedding day (pictured above, arriving with her father), we reckon Harry and Meghan should go for something a bit more unusual. They're regarded by many as a breath of fresh air for the monarchy, so we think their wedding should reflect that.
Wedding cars have become an increasingly popular way of injecting some personality into your big day, with a recent surge in demand for more interesting rides like classic VW camper vans and famous film and TV cars.
We've scoured the internet for our pick of the best and quirkiest wedding cars, fit for a prince!