Dear Diary,
During this month there have been some very exciting parts, as well as some very 'interesting' parts, one might say.
Of course, the moment that everyone is thinking about, a moment that will go down in history… the royal wedding! Megan Markle and our darling royal Prince Harry. What a day, and certainly one to remember!
I won't linger too long on the subject, as I can only assume that everyone must be all royalled out by now. But I would just like to take this moment to show my appreciation to Clare Waight Keller of Givenchy designs, you can design my dress any day *hint*.
Anywho, let's get down to the real stuff. The stories that you came here to read. Where did you go on your team meal? Nando's of course! They do halloumi fries, where else would I go! Nando's will never disappoint me, ever.
Following with even more yummy food, it was Marek's birthday last Saturday (I will not tell you what number he's a bit shy), but I will tell you it was awesome. Awesome food, awesome weather and awesome company! Tip top day!
Furthermore, on a less exciting note, GDPR entered my life. If you don't know what GDPR is, it is a new privacy policy change that has made every marketeers life this month very difficult.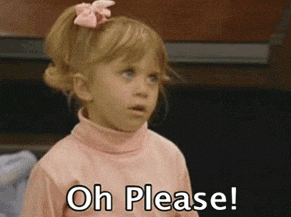 It's ever so complicated, but we got it down, so no worries. Go Creditplus – We got this!
In other news, I have now taken on the responsibility of writing Creditplus' email campaigns. I absolutely love writing them too! Any excuse to chuck a pun out there and I'm game, and the emails are full of them! The cheesier the better, apparently…
Also, it's my pleasure to be taking on the responsibility of running the future charity events, for our chosen charity of the year, the RNLI. We are doing all sorts of activities from cake stalls, to truck pulls, even bike rides! So watch this space! 
Once again, another fun-filled month at Creditplus.
Till next time,
Molly x