Apprentice Diaries, Month 4
Can I get a hellss yeaaah for this heat wave! Isn't it just wonderful? This glorious weather really does put a skip in my step and I'm loving it!
Any way… jumping into my month at Creditplus; here are a few things that I have been up to.
Firstly, I did run another RNLI cakes sale, which was a hit! I set up an array of cakes, along with some plates and napkins. We managed to raise a good amount of money in the end, so all was swell. I'm looking forward to the next one.
We also had an office refurbish. I came in to find a lovely new pink chair and stunningly white desk. That same day I went out and bought two new cacti, a new dairy and even a kilner jar that I filled with mixed nuts. It looks very cute if I do say so myself.
As you all know I'm an apprentice, so attend one day a week at college to learn. Last Monday I had my coding exam, luckily for me, I passed *not bragging*, so this weight has lifted off my shoulder.
I also got involved with the new redesign of the customer application form. At first, I was confused as to why they were asking me. Like, why would they ask the apprentice on her opinion? But, funnily enough, they were very interest in what opinions I had when it came to the user's journey when filling out the application form. I was able to move things about, rephrase sentences and all sorts. It's a very exciting project to be a part of and it's interesting to see how these decisions come about. It made me feel very inspired to work hard to one day be the one that makes those decisions. 
Lastly, I did go on holiday to Greece for the week, which was great. But when I came back to work I was greeted with a dead cactus. Who knew a cactus would pass after a week of not being watered, but somehow I've managed it…RIP.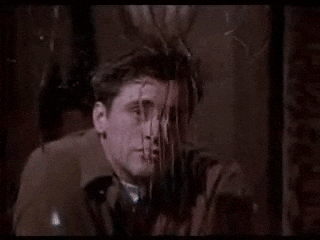 But, anyway… that was month four at Creditplus, I hope it was a good read.
Molly xox