In my first week, I was a little bit overwhelmed, and felt a little out of my depth. It felt like the job was all spreadsheet, spreadsheets and more spreadsheets. So, my new pals definitely helped to break up the day. That said, Excel has become my friend. We have a mutual understanding and have become quite acquainted with each other.
Then I was given the chance to delve into the blogging part of marketing. It felt surreal being labeled as an 'author' on the Creditplus blog page. But that's what I was doing I suppose. I love that even though I'm given a topic to write about, I'm not given a brief, so I have complete artistic freedom with my content. I like the fact that I can put personality into my writing, so readers are likely to relate to it more and understand me better as an individual.
If you have ever ventured across any of my other blogs, you may have realised that I'm GIF mad. You get a GIF, you get a GIF, you get a GIF; you all get a GIF!
These are small clips of videos that are normal comical. I just really appreciate a good GIF and I'm not sorry about it. 
Come week three I was given my most important job yet! - observing the ultimate Jaffa Cake challenge. The challenge involved eating as many Jaffa Cakes as possible in a minute. The digital team had a very strong contestant; our fabulous Mel. You may have read about her fabulousness in my pancake day blog (If not, I demand you do that right this instant!)
Mel managed 8 Jaffa Cakes! Coming in a solid second place - although she did 9 at home, when she was practising. But ya know, we aren't that competitive to get funny about it (yes, we are). Anywho, Mel smashed it and did team digital proud!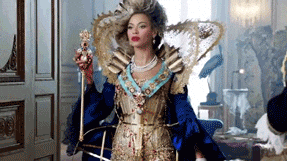 Actual video footage of Mel after the competition. *It's legit, I promise*
Last weekend we went on a team night out; just dinner and a few cocktails. The lucky restaurant that we graced with our presence with was The Stable in Bournemouth. I had the most magical vegan pizza ever; it was called 'The Hazel Nutter'- look it up, it was banging! The Stable really know how to make a pizza!
Although we all work in marketing, we all seem to have an alter ego as food critics! - we take food very seriously - I mean SERIOUUUUSSSLLLYYY!

So, it's very important that The Stable pulled through for us, as we would've been seriously peeved- your girl over here gets HANGRY.
After that spectacular pizza we ventured over to The Cosy Club, which is a bar a few minutes down the road. The ambience was quite jazzy which is right up my street, and they did a great Espresso Martini!
So, that concludes my first month at Creditplus; It's been quite an experience! I suppose I'll let you know how I get on next month.
Till next time boys and girls,
Molly x