Take some blankets and supplies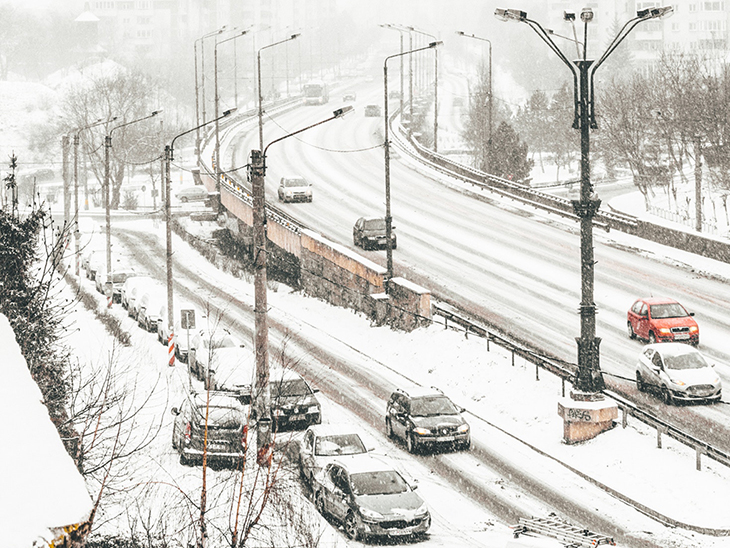 If you do have to head out on the road, then you should be prepared for traffic jams, congestion and the increased possibility of a breakdown. The UK is never fully prepared for a snowstorm and there have been lots of tales of people having to abandon their cars because the road has become completely impassable.
If you are going to spend lots of time stationary in your car, then you will want to keep as warm as possible. Heavy blankets can help reduce some of the chill in the air and keep you insulated, especially if there are little ones in the back.
Some snacks will also help if you are trapped for a long time. A thermos of soup or hot coffee is ideal. If not, something that won't go out of date quickly. Who knows how long it might spend in the back of your car?