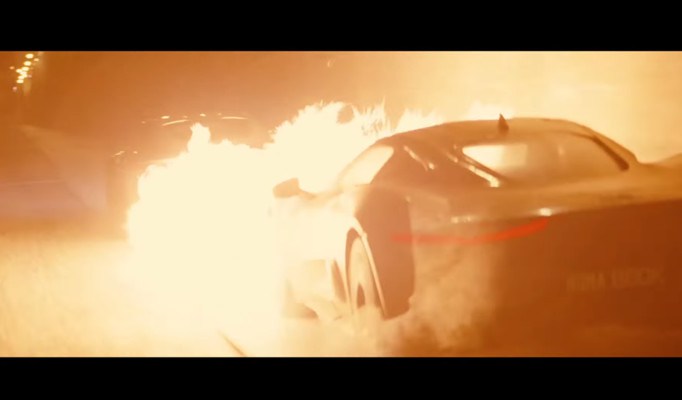 With a flick of the Backfire switch, a burst of flame erupts out of the back of the DB10, engulfing the Jaguar C-X75 chasing behind.
Eight Aston Martins were donated to the production of Spectre, with one used for the hero "glamour" shots, others adapted for the wide range of stunts that take place in the film. Many of the stunts take place in the nighttime chase through the streets of Rome, set to be the action centrepiece of James Bond "Spectre".
The new film is scheduled for release in the UK on the 26th of October. Bond and film fans will be eagerly anticipating the other "tricks" the Aston Martin DB10 has up its sleeve. More from Creditplus: The cars of Mad Max: Fury Road - We took a look at the mechanical monsters built for the post apocalyptic road epic. Ten awesome movie car chases - A rundown of the best from the silver screen, and of course, Bond is in there. The ten best Fast and Furious cars - Our pick for the best cars from the fast film series.