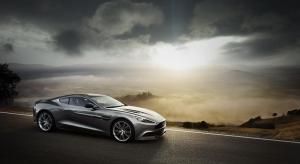 No, though I've done both of those. Instead, I think about breaking down. There was the Vanquish whose gearbox let go in Surrey. The DB9 whose engine management threw a fit on Italian autostrada just after I'd finished a comparison test against a Ferrari, but before I could collect the girlfriend I'd flown in from the UK for a dirty weekend: the breakdown service found us a Renault Kangoo instead, which didn't have quite the same effect. There was the seventies V8 – an old car, admittedly, but probably the best example in the country – that died on the wrong side of a blind bend on a B-road in the dark and the pouring rain, requiring me and a (different) girlfriend to push it to safety.
That one nearly gave me a breakdown. But in some respects I got off lightly. A friend had to abandon his test of an early DB7 when he noticed the back end was on fire; the poor car burnt out by the side of the track.
I don't mean to disparage Aston Martins. They have a beauty and character other marques sorely lack. But – like most other supercars – they are very far from perfect. In their centenary year you're going to hear a lot of gushing tributes and the usual endless cliched Bond references. A reality check is required. Of course they sound great and go hard but the ride can be hard too, the steering nervous and the transmissions truculent. They are seldom the best car in their class to drive, and an acquired taste.