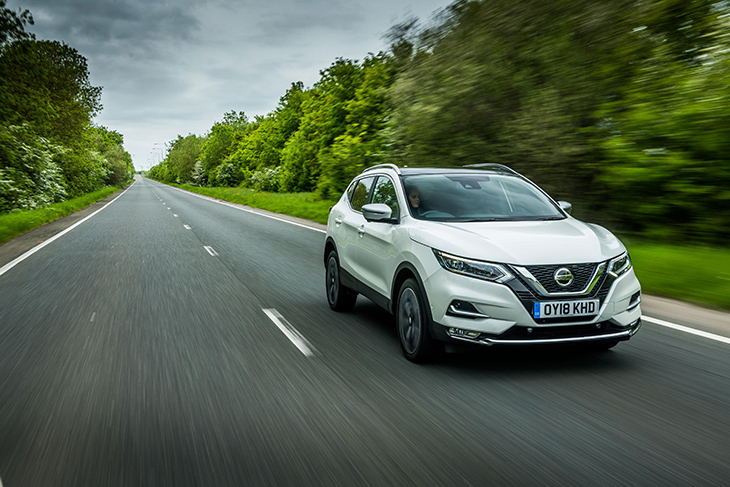 The Nissan Qashqai is a superb SUV and was, in fact, third on our list of most popular cars of 2018. The Qashqai is an exceptionally comfortable ride, with plenty of flexibility when it comes to the adjustment range in the driver's seat. Of course, it's not all about you. You should also spare a thought for your passengers' comfort too, and the Qashqai does just that.
The front and rear passenger seats allow for plenty of space for tall adults, so no-one will feel like they're being crammed in. It has great suspension, which means no more earth-shattering jolts when you hit a pothole, (which seem to be multiplying by the day across UK roads). It's also extremely impressive when it comes to fuel economy – delivering at least 50mpg per day on average. So, if you're looking for an SUV with cheap running costs this could be your answer.
You can trust the Qashqai to keep you safe on the roads too, as even entry models come with six airbags and emergency brake assistant. In the case of an emergency, if the system detects that you haven't applied the brakes with enough force then maximum breaking pressure will automatically be applied.
Depending on your budget, you can choose between a 1.5-litre and a 1.6-litre diesel engine, alternatively there's a choice of 1.2-litre and 1.6-litre petrol option. However, the most highly recommended engine choice for fuel efficiency and smoothness is the 1.5-litre diesel.
2. Nearly New Merc A-Class - Available from £240 per month