Ford Mustang Mach-E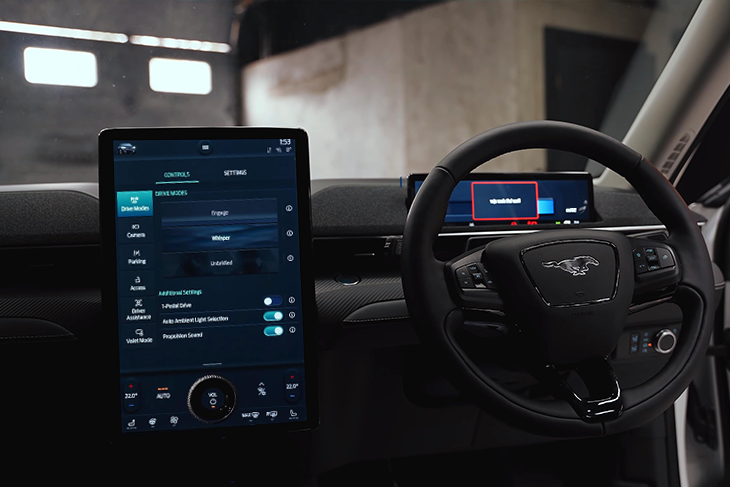 When you think of the Mustang, you probably think of its muscle car glory days back in the 60s and 70s. But today's Mustang is one of the smartest cars on the road. Not just because it's fully electric. The in-car tech is dominated by the huge touchscreen in the centre, that can give you everything from detailed analysis of how your car is performing, to importing your favourite playlist from your favourite music app.
But the key feature is the 'One pedal drive' system. Working in tandem with a huge range of smart car safety features, the Mustang Mach-E removes the need for a brake pedal completely. Instead, you just take your foot off the pedal and the car slows down automatically.
A real car of the future showing how driving will go from being something that can be a chore, to a comfortable cruise from A to B.