Skoda Octavia vRS
Sometimes you want a wolf in sheep's clothing. When you pull up at the school gates or one of your friend's parties, no-one is going to look at the Skoda Octavia and say 'Wow'. But those with a keener eye will know that Skoda is no longer the brand it used to be.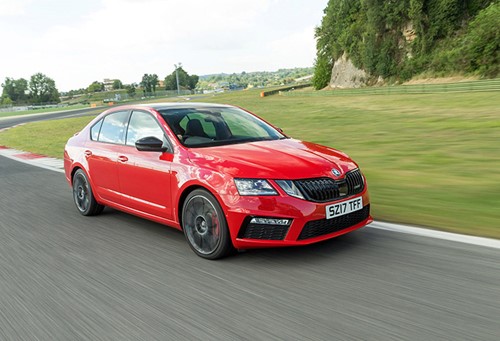 It might not look like a performance family car, but the Skoda Octavia vRS might surprise you
Once the laughing stock of the motor trade, Skoda have reinvented themselves as one of the best carmakers on the market, producing cars that get better and better with each year that passes. The standard Skoda Octavia is a fine car to drive. With excellent interior space, comfortable seating and responsive handling, it is a good car. But you don't just want good.
The vRS comes with a little more grunt beneath the engine. While it loses a bit of its comfort because of the firmer suspension needed to handle the beefier engine, the top speed of 144mph means you get to really let loose now and then. It's also one of the cheaper cars on the list.
Performance: 5
Comfort: 4
Style: 3
Safety: 5
Creditplus Rating: 4 out of 5