Looking for an electric car? You might not be aware that you can get a fantastic electric car AND a great car finance package. Here is our selection of the best electric cars available on finance in 2018.
As an ethical car finance provider, we at Creditplus have watched the fast pace of alternative fuel vehicles (AFVs) with great interest. It seems that improved technology, better engines, and a greater demand, has meant that car manufacturers are fully behind electric cars in 2018. And it's not just those who make cars, with petroleum giant BP recently purchasing the UK's largest charging network.
Now is a great time to buy an electric car, especially when you purchase one with a fantastic car finance package. But which car should you go for?  Here is our selection of the best Electric Cars currently available on finance.
Renault Zoe
Proving that electric cars can be practical and desirable, the Renault Zoe is the French carmaker's big statement in the AFV market. Ideal as a small family car or for driving around town, the Zoe is easy to drive and handle.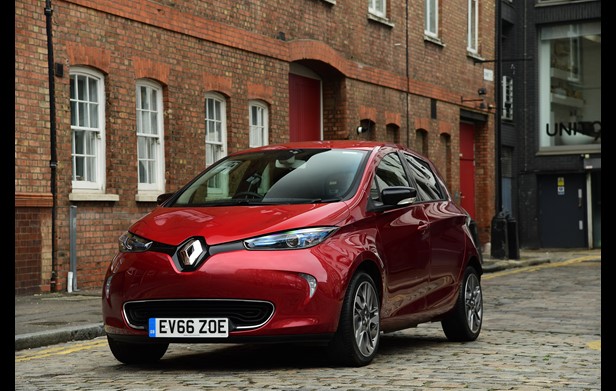 The Renault Zoe is one of the most affordable electric cars on the market
The Zoe is also one of the most affordable electric cars on the market, thanks to its use of technologies and components found in the more mass-market Renault models like the Clio. You might even forget you're driving an electric car until you notice the lack of engine noise as you drive.
Tesla Model S
One of the companies that have really shown electric cars are not just environmentally friendly, but also desirable and great to drive, Tesla are producing high-quality fully-electric cars that are in great demand.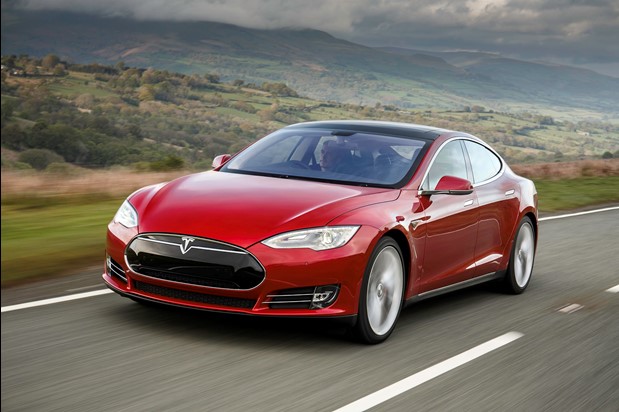 The Tesla Model S proves that electric cars can be economical and desirable.
The Model S is their mass-market hatchback, combining great performance with a range that makes a mockery of electric car's reputation of just being suitable for the big city. With space for up to seven passengers, it's versatile too. And the in-built touchscreen gives complete control of the impressive technology.
Volkswagen e-Golf
One day, all the most popular models will be fully-electric. For now, the car companies are producing electric versions of their bestsellers. The Volkswagen e-Golf is one of the best of the bunch, taking everything that makes the standard Golf one of the most popular cars in the country, and placing a superb electric engine inside.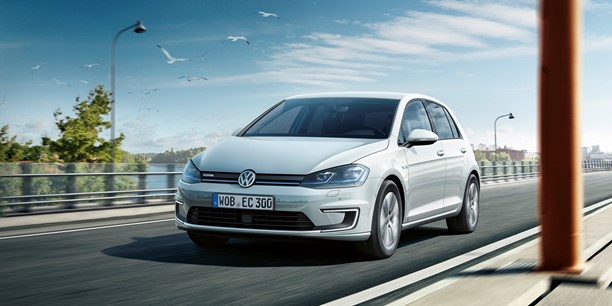 The e-Golf has all the great features of the regular Golf.
As you might expect, the running costs are also a lot lower. The lack of a full combustion engine means that there's more space than in a normal car, and its range is competitive with the other cars in its class.
Hyundai Ioniq
Hyundai has been embracing electric vehicles and hybrid cars for a while now. The all-electric version of the Hyundai Ioniq is their best AFV yet. Its sleek design and size are comparable with regular petrol and diesel engine cars. A range of 174 miles is also impressive, meaning you won't have to do too much planning for charging stations.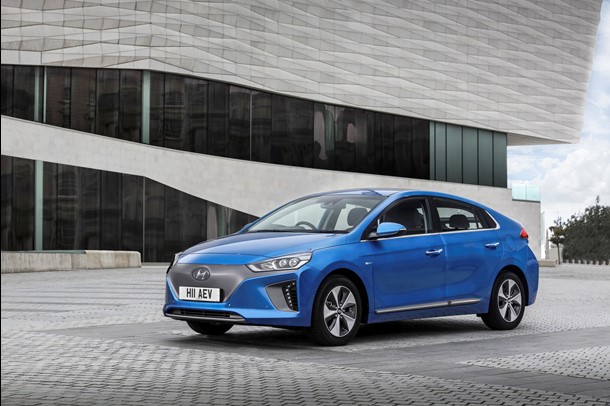 The electric version of the Ioniq is one of the best electric cars on the market.
An impressively ergonomic interior is also a big plus, and the technology available means you can tailor the car to fit your needs and desires.
BMW i3
Not quite as flashy as the i8, the BMW i3 is still an impressively built car. Its use of carbon fibre and aluminium means the car is lightweight, perfect for conserving energy on your journeys. BMW's iconic styling also gives this car an edge on its competitors.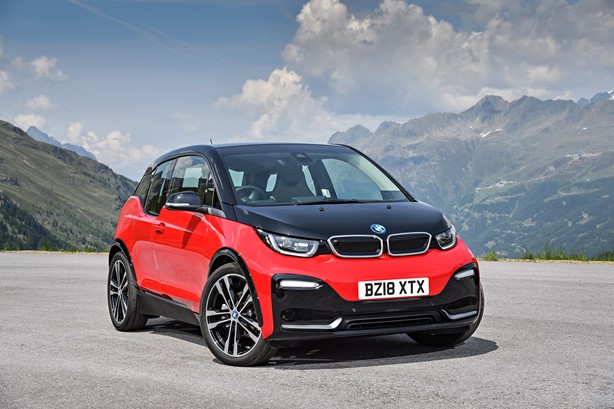 German engineering and premium styling make the BMW i3 a fantastic car.
For those with an eco-friendly lifestyle, the fact that a lot of the interior is made from recycled material is a big bonus. This is an electric car that can compete with any supermini on the market.
How you can get behind the wheel of an electric car
If you've been looking to buy an electric car, then now is a great time to buy. Not only are there a wide range of government grants and incentives available, but you can also get an excellent car finance deal.
Creditplus are committed to finding our customers the best possible car finance deal for their circumstances.  When you complete our quick, no obligation application form, you'll be assigned a dedicated customer advisor who will help find you the perfect electric car, and a great car finance package to go with it.
Apply online today and get on the road to your new car.