Hyundai Getz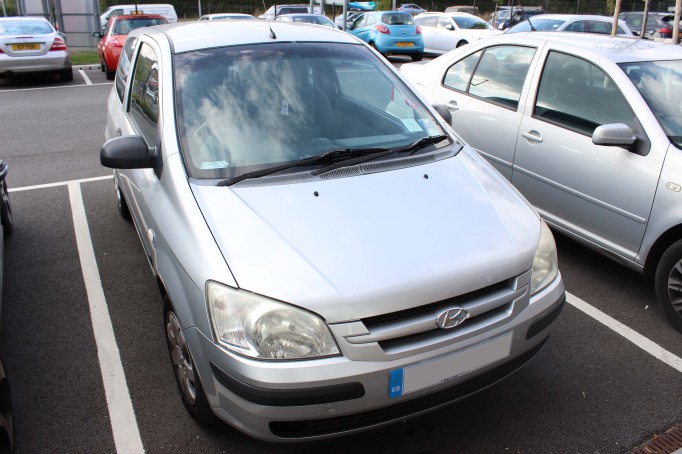 Last to compete was James's 2002 Hyundai Getz which, even as the oldest of all the cars, was high in the running with the largest boot size of 288 litres. As expected, James effortlessly fitted the £50 shop and all the typical family items in the boot with plenty of space for more. He even managed to fit in the buggy, albeit at such an awkward angle that nothing else could have fitted on top. Still, it was a triumph for the old Hyundai.
The results of this test demonstrated that sometimes the newest, flashiest option may not be the most sensible, especially with a few kids on the way. Also manufacturers boasting about the number of litres of boot space their cars offer might not be the most helpful figure to the average person who has no clue what a 288-litre boot means. Next time you are buying a car, take a few shopping bags and maybe a buggy with you, or tell us and we will do all the work for you – we are all getting pretty good at this.
Watch the car boot challenge video below!
Think you might need to upgrade your car? Creditplus can find the finance you need for a new car. Whether you know the car you want or need us to find one for you, Creditplus compares over 50 finance providers to find the ideal lender for you and your credit circumstances. Our online decision tool gives you an answer quickly, so we can start finding your new car. Our team of friendly customer advisors will talk you through the process, doing all the hard work for you to find the car you want and the finance you need. So what are you waiting for? Complete our application form today and start finding your new car. Confused about some of the terms used or unsure what finance package you need? Our help and advice centre has all the answers to your questions and a handy glossary of terms.