Formula 1 Success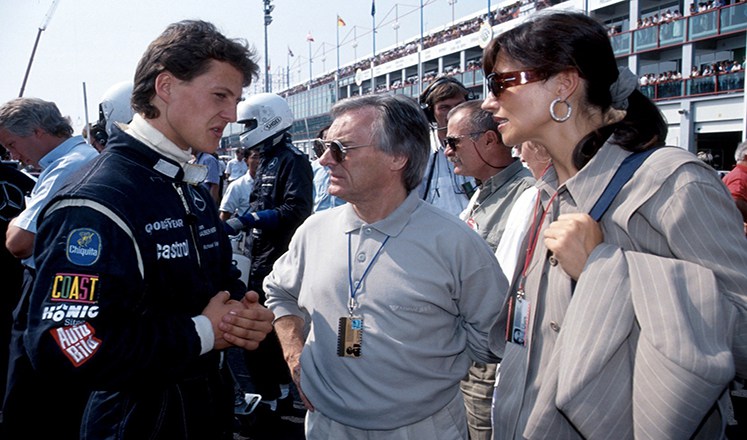 Despite the previous struggles and tragedies that Bernie experienced during his early Formula One years, his determination and savvy business skills eventually came into fruition.
After purchasing the F1 team, Brabham, and experiencing considerable success, Bernie became the co-founder of the Formula One Constructors Association (FOCA) in 1974, becoming chief executive in 1978. Alongside media mogul Max Mosely, Bernie could gain increasing control of Formula One management and finances.
However, Bernie's awareness of the lucrative potential of television coverage was what fundamentally drove Formula One to become one of the most watched sport in the world. Bernie's plan of a global F1 take over were put into action when he unified the F1 teams, attaining global TV rights and creating Formula One Promotions and Administration (FOPA), and splitting TV revenue between all teams, the FIA and FOPA. In turn, FOPA would provide the prize money for the Formula One series, and allowing Formula One to become the media juggernaut that it is today.
Not only did this line the pockets of Bernie Ecclestone, it also meant that teams could make huge sums of money once they were broadcast across the world. Team sponsors were willing to pay vast sums of money to have their brand represented worldwide, and when F1 teams became aware of this, they never looked back.
In 1995, Ecclestone's power within Formula One was consolidated and amplified after signing a deal which gave him the soul commercial rights to the sport on a 15-year lease, which was then renewed in 2000. These deals made the F1 boss a formidable multi-billionaire, allowing him to propel the motorsport into the lavish and prestige sport that it is today.