Cameron Diaz – VW Campervan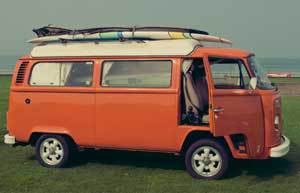 This actress started out with an iconic campervan – perfectly in keeping with her surf chick style. Since the campervan, Diaz has had a Toyota Prius, Tesla Model S, and Maserati Quattroporte – quite a range!
There you have it – it would seem that despite reaching the lofty heights of fame, some celebrities still started from the bottom, with cars just as humble as our own. This doesn't ring true for some celebrities though, such as John Lennon, who only learnt to drive after hitting the big time with The Beatles, and had supercar manufacturers begging him to drive their cars (incidentally, he went with a Ferrari 330 GT, which recently sold at auction for over £2 million.)
So how about your first car? Perhaps it is now a distant memory, or, still relatively fresh – you might even be yet to buy one! Whatever the case, if you're looking for a new car, we can help, with lending options suitable for a wide variety of circumstances. Fill out an application form today to speak to one of our expert advisors!