More motoring shows to come
The signing of Clarkson and Co to Netflix will come as a major coup for the on demand streaming service. Netflix has already established itself as a player with drama and comedy. It is currently moving into the film industry, commissioning projects that will appear in the cinemas as well as on their service. Having the former Top Gear team on their service is another statement of intent, and perhaps a further signal of the changing face of modern entertainment.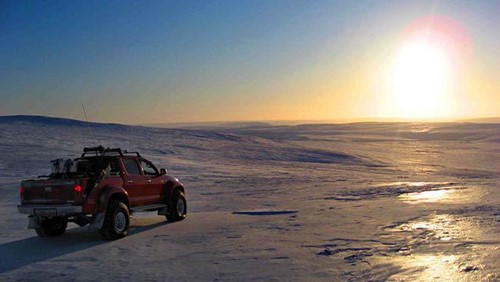 Will we see more crazy challenges in the new show?
The Netflix show will not signal the end of the relationship with BBC, at least not for James May. He will front a series of special one off shows titled "Building Cars Live". The show will take place at BMW Mini factory in Oxford and will show in real time how a car is built on a modern assembly line. He will be joined on the show by Springwatch presenter Kate Humble, and classic car restorer Ant Anstead, who also co-hosts "For The Love of Cars" on Channel 4. Anstead's co presenter on that show Philip Glenister was one of the favourites to take over on Top Gear.