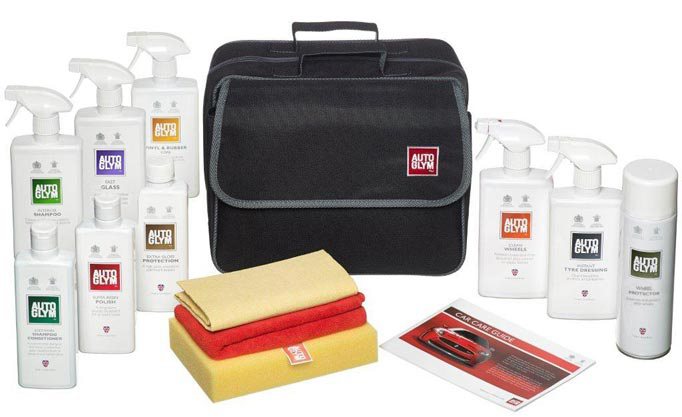 Prize description: This collection contains nine carefully chosen products and accessories to help you clean, polish and protect your car bodywork, wheels and interior.
This comprehensive set combines the contents of several of our smaller kits plus more:
325ml Bodywork Shampoo Conditioner
325ml Super Resin Polish
325ml Extra Gloss Protection
500ml Clean Wheels
500ml Instant Tyre Dressing
450ml Alloy Wheel Seal
500ml Interior Shampoo
325ml Car Glass Polish
500ml Vinyl & Rubber Care
Sponge
Hi-Tech Finishing Cloth
Aqua Dry
Car Care Guide
About the prizegiver: Autoglym create high quality car valeting and detailing products which achieve a stunning and professional finish. They supply their products to the royal household, racing teams, vehicle manufacturers, professional valets and car enthusiasts amongst others.