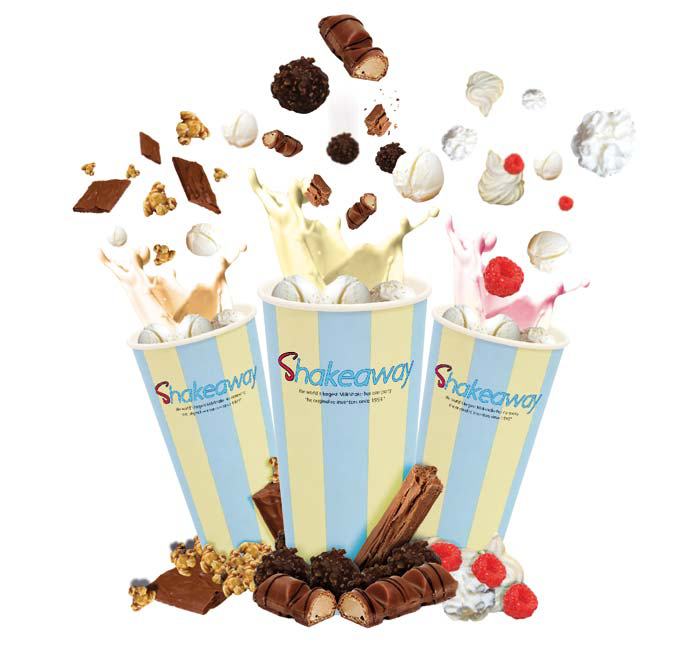 About the company: Shakeaway is renowned for its re-invention of the milkshake and smoothies! For 15 years we have been inventing amazing and exclusive combinations, such as the pop shake a fizztastic treat, or how about hot shakes you won't believe how good they taste!
All shakes are freshly made-to-order with over 180 flavours and millions of exciting combinations; you could live forever and never have the same milkshake twice! Shakeaway are always one step ahead to give you the 'wow' factor with our limited edition and seasonal menus, each combination uses only the best ingredients and a secret Shakeaway twist to make them out of this world, they really are amazing.
We have something for everyone, milkshakes, smoothies, fit & healthy shakes made with 0% fat free frozen yogurt, dairy free shakes, gluten free shakes, protein powder shakes, muscle builder & energy shakes, posh shakes, crunchy ice shakes, You name it we have it!