To celebrate the launch of the new Formula One season and the Motorsport Plus newsletter, we've partnered with wish.co.uk to give you the chance to win a fantastic motorsport experience.
Competition is now closed. Congratulations to Graeme F from Falkirk who won the rally driving experience. The correct answer was Damon Hill.
---
Our friends at wish.co.uk have giving us an incredible Rally Car Driving Experience to giveaway.
"I bet you've watched rallying on the telly and thought 'that looks dead easy, they're just joyriding in the woods'. Now you get the chance see if you're a natural with this Rally Car Driving experience.
You'll get a chance to drive and muddy up either a Subaru WRX or a Mitsubishi Evo, which are like proper grown-up rally vehicles. Then a certified expert instructor will show you the ropes. This tends to be 'don't drive into trees and watch out for badgers'.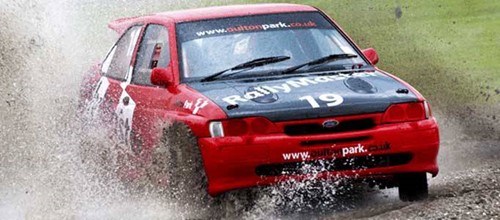 Once all that safety nonsense is out the way, you'll get to go berserk behind the wheel yourself. You'll get four laps to show the world: 'You see, I could have made it as a rally driver. Why did I become a rally navigator? I wasted my life.' After the rallying you will receive a driving certificate and a handshake, or possibly a stern shake of the head, from your instructor.
Read more about the Rally Car Driving Experience prize and other fantastic race experiences at Wish.co.uk"
For full terms and conditions of the competition, F1 Content campaign terms and conditions
Note: Competition now expired