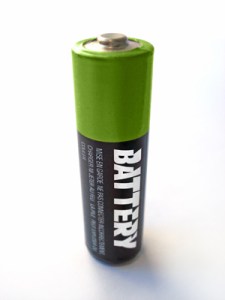 Innovation 1: Lithium-ion battery
Compared to their alternatives, lithium-ion (Li-ion) batteries pack a powerful punch when it comes to energy, an important factor when considering hybrid and electric cars. Li-ion batteries store more energy in smaller spaces than the more traditional lead-acid and nickel-metal-hydride ones which is the main bonus of using them. However a few things are stopping Li-ion batteries from becoming the new petrol: safety, cost and longevity. However a lot of money and energy is being spent on Li-ion battery development, so there is a strong chance they could become a viable option in the not too distant future.
Innovation 2: Carbon Fiber
Most cars are made out of steel, however a potentially viable alternative could be carbon fiber. Carbon fiber is both much stronger and weighs a lot less than steel, reducing the weight of an average by 60%. This means that a car's fuel consumption would be reduced by 30% and cut greenhouse gasses by 10 – 20%. Good news. Unfortunately, as it stands, there is no easy way to recycle carbon fiber. It can't be melted down like steel and it is hard to recycle. Recycled carbon fiber isn't strong enough to build another car. So on one hand it would save a heck of a lot of oil, but it would also produce a lot of waste. The question's whether it's worth the waste for oil savings.
Innovation 3: CVT
A continuously variable transmission (CVT) is a type of automatic transmission that provides drivers with more useable power and better fuel economy. CVTs work because engines do not develop constant power at all speeds, instead at certain speeds the pulling power is at its optimal levels. Because there aren't any gears to tie a given road speed directly to a given engine speed, the CVT can vary the engine speed as needed, thereby maximising fuel efficiency. This means that CVTs can provide quicker acceleration compared to a conventional automatic or manual cars whilst providing the best fuel economy. Whilst not a new technology, it is one that is being modified and improved all the time, so much so that experts at the HIS Automotive have predicted that by 2016 16% more cars will have CVT.
Innovation 3: Tire alert system
It isn't new knowledge that poorly inflated ties will affect a cars ability to use fuel efficiently. The problem is that most people cannot be bothered to check! However, a new tire alert system that uses sensor technology could solve this problem. The system will let you know when your tire pressure isn't optimal and needs properly inflating. As well as being a great development for fuel conservation, it is also a welcome safety addition.