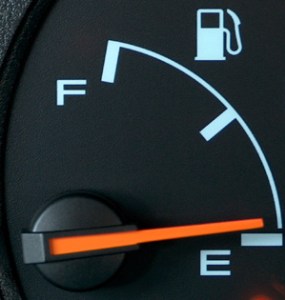 Save Money on Fuel Costs:
This category has two options for saving cash – high fuel efficiency and electric power.
Both the Hyundai i20 1.1 CRDi and the Kia Rio EcoDynamics use the same 1.1 litre diesel engine, and come in with 88.3 MPG and 88 MPG respectively. The Smart Fortwo coupe is a zippy little two-door car with a 1.0 engine that gives a combined MPG of an impressive 86 MPG. The Fiat 500 1.3 manual drive is less efficient, at 77 MPG but does look less like a toddler's vehicle. The Chrysler Ypsilon offers 5 doors, and it's 1.3 engine comes in at 74 MPG. If you prefer a semi-automatic or petrol over diesel then the Fiat 500 and 500C 0.9 TwinAir both are still performing pretty well at 73 MPG.
The Chevy Volt (Vauxhall/Opel Ampera in Europe) can be plugged in to your garage for an overnight charge. A full battery gives 35 miles of driving, and the petrol tank provides a further 375 miles. A good choice for those who want to use electric on shorter drives but still have the option for longer trips on petrol.
The Nissan Leaf, by contrast, is entirely electrical. Highly eco-friendly, Nissan promotes it as giving the equivalent of 300 MPG.
Save Money on Insurance:
The Group Rating Panel separates cars into different groups for the purposes of insurance. While insurers may use their own rating systems, checking the group number of a vehicle gives you a good idea of whether it is going to be n insurance nightmare – in general, the lower the group number, the lower the insurance cost. A number of different factors determine a car's rating including top speed, acceleration, security features and value. Two of the considerations are also extra important for those who are looking for a money-saving vehicle:
1. How much it costs to purchase 23 commonly required parts
2. How expensive it is to maintain and fix the car.
Looking at insurance costs we see the Smart Fortwo crop up again with models in both groups 3 and 4. The Skoda Fabia Estate and Skoda Fabia Hatchback both fall into group 2, as does the Ford Fiesta and Ford Ka. The cheapest group includes the Vauxhall Corsa Hatchback, the Citroen C1, the Fiat Panda and the Toyota Aygo.