Notable drivers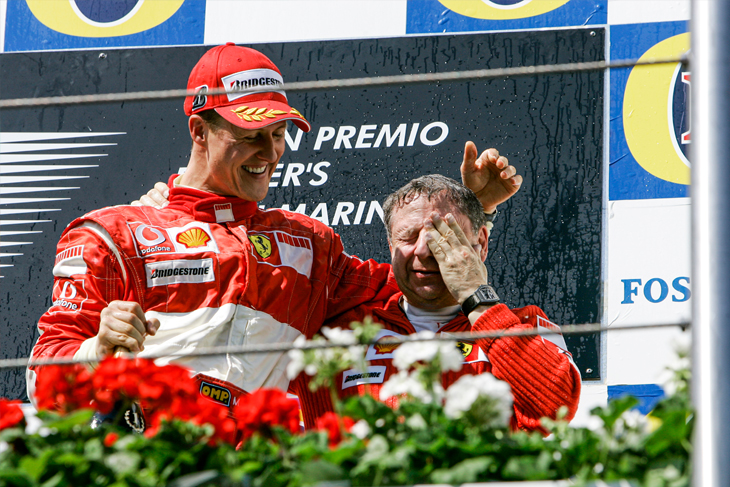 Many legendary drivers have taken the wheel of Ferrari, and it remains a dream for most drivers to one day drive in the famous red.
Juan Manuel Fangio one his fourth of five championships racing for Ferrari. The Argentinian driver dominated Formula One in the fifties, winning in 1951 and every year between 1954-57.
Michael Schumacher is considered one of, if not the, greatest driver in Formula One history and his years at Ferrari are when he really dominated the sport. From 2000-2004, he won five championships in a row.
Niki Lauda is another iconic driver, who won two championships in 1975 and 1977 for Ferrari. Lauda is most famous for his accident that left him badly burned in 1976. To come back and win the championship in 1977 is one of the greatest sporting achievements in history.
Their most recent champion was the Finnish driver Kimi Raikkonen. One of the most liked drivers in Formula One, his cold, almost disinterested approach to the sport has made him a cult figure.