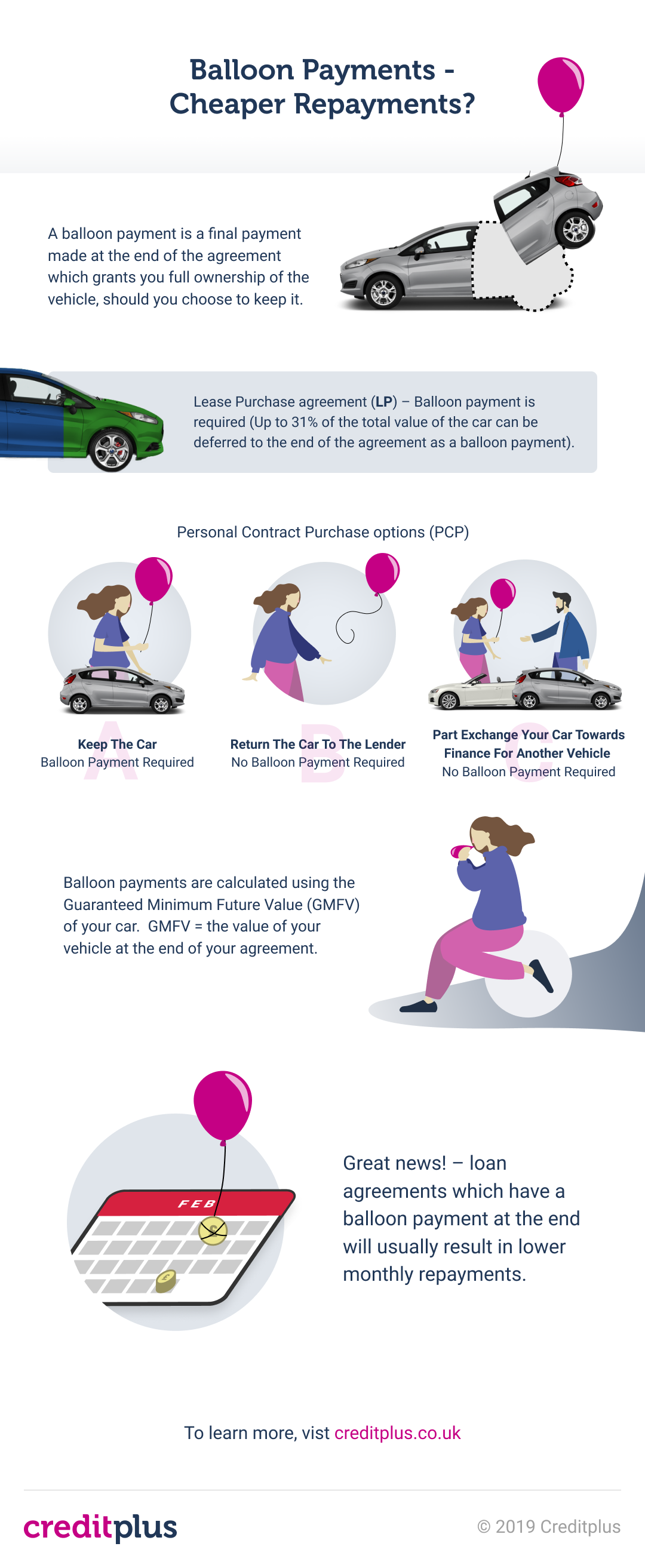 What is a Balloon Payment?
When you take out a car finance agreement, you may be required to pay a balloon payment. This is a final payment made at the end of the agreement which grants you full ownership of the vehicle, should you choose to keep it.
When is a Balloon Payment Required?
In a Lease Purchase agreement (LP), you own the car at the end of the agreement, so balloon payment is normally required. Up to 31% of the total value of the car can be deferred to the end of the agreement as a balloon payment.
With a Personal Contract Purchase agreement (PCP), you have a choice of three options;  
a) Pay a balloon payment to keep the car
b) Return the car to the lender
c) Part exchange your car towards finance for another vehicle
How is a Balloon Payment Calculated?
The cost of the balloon payment is based on the Guaranteed Minimum Future Value (GMFV) of the vehicle. The GMFV is how much the lender predicts the car to be worth at the end of the finance agreement. This sum is a fixed amount and will not change throughout your contract.
The GMFV is calculated by taking into account the amount of value the vehicle loses over the length of the agreement, this is referred to as depreciation.
Balloon Payments = Cheaper Monthly Repayments
Loan agreements which have a balloon payment at the end will usually result in lower monthly repayments. This is because you are essentially differing a large cost of the loan to the end of the agreement.