Statistically speaking, driving your car is the most dangerous thing you do. In 2017 road traffic accidents were responsible for 1,739 reported deaths and 24,831 serious injuries. While there are certain things you can do to reduce your chances of an accident, we are also at the mercy of other drivers and unfortunately their mistakes could end up costing you too. However, manufacturers recognise the risks involved and thanks to technology, newer models are now designed to be safer than ever before.
All vehicles in today's market must meet the legal safety requirements, however you'll find the majority of vehicles come with a EURO NCAP safety rating in addition to this. EURO NCAP are the European New Car Assessment Programme, and they test the safety of vehicles through a series of crash tests.
The tests take into account adult protection, child protection, pedestrian protection and safety assistance – all of which determines the overall star rating of the vehicle. 
The number of stars are awarded as follows: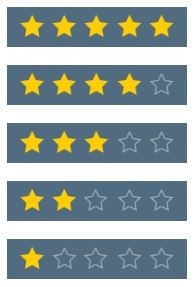 5-star safety: Overall good performance in crash protection. Well equipped with robust crash avoidance technology.
 4-star safety: Overall good performance in crash protection; additional crash avoidance technology may be present.
 3-star safety: Average to good occupant protection but lacking crash avoidance technology.
 2-star safety: Nominal crash protection but lacking crash avoidance technology.
 1-star safety: Marginal crash protection.
Euro NCAP safety ratings exceed the minimum legal requirements, so a vehicle that has zero stars is still considered to be safe by legal standards. But given the amount of added protection available in cars that meet the full 5-star Euro NCAP rating, you'd be crazy not to take advantage of the extra safety measures they provide.
Below we've listed a few examples of some of the cars which achieved a full 5-star rating, and some of the added safety benefits they bring to the table.