Length of agreement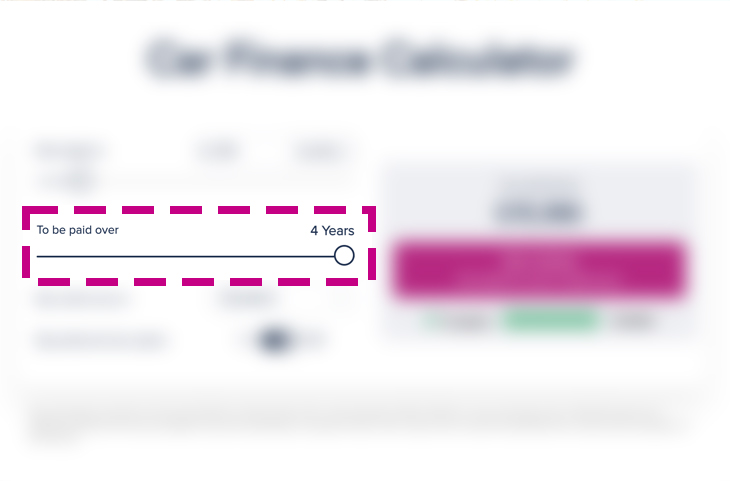 Next, it's time to set how long you want the car finance package to last. This will affect the total cost of the finance package, and there are pros and cons of choosing a shorter or longer duration.
A shorter-term length means your monthly repayments will be higher, as the cost of the package is divided across fewer months. The plus side is that you will be paying less interest on the amount you borrow, as you will be paying the package off a lot quicker.
A longer-term length is the opposite. You pay more interest because you are borrowing the amount for a longer period of time. Monthly repayments are lower, because you are dividing it up into more chunks of time.
Have a think about which one appeals to you? Maybe think about what plans you have over the next few years, and whether you will want to have the car finance package completed before a big future purchase (like a house) or starting a family.