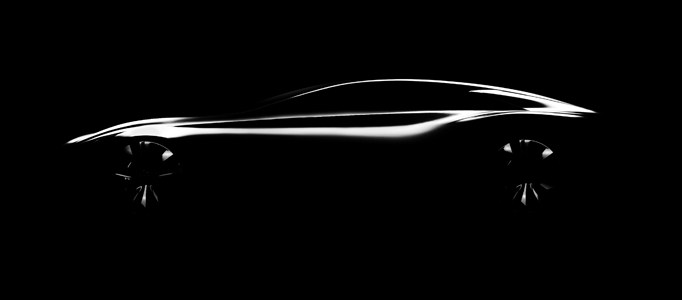 Infiniti have stated that they want this car to make an 'impact' and you cannot deny this car certain does that just be looking at it. The sweeping lines and elegant curves gives it a super sleek look and the aerodynamic styling and super low height make it look like it would glide over road quickly and effortlessly. Notice that there aren't any door mirrors to break up the smooth look they have gone for, how this will work out in real life remains to be seen.
The plan is for this the Q80 Inspiration to be to a top of the line four seat fastback with a real focus of luxurious driving. The cabin is to be decked out in carbon-fiber, aluminium and leather with acoustic glass and improved sound deadening for a really comfortable driving experience. They clearly intend for this to be a real competitor in the luxury car market but BMW, Mercedes and Audi are already very good at luxury so they will really need to be on the top of their game.
There are few details on what engines will be available for the Q80 but we do know that it will be hybrid engine and to compete with the big German manufacturers it is going to need a reasonable power plant.
We can't wait for the Q80 to make some noise at the Paris Motor show and it is great to see these bold from Infiniti, the luxury car market could benefit from an injection of new life and new ideas.