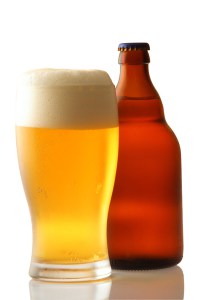 What are the biggest threats to road safety?
Drink-driving remains a massive issue without doubt. We need to find a way also to make younger drivers better drivers too. It is not just in the UK, but a global issue, that young, male drivers are a particular problem.
I can foresee issues with older drivers over the next couple of decades. The 'baby boomer' generation are all getting close or are in retirement age and they have been used to mobility and getting around in car in ways that previous generations haven't for example. Older drivers on rural roads for example is definitely an area I can see problems.
Do you support the re-testing of older drivers?
Statistically speaking, the older generation are the safest on the road which is somewhat ironic given what I have just said. Testing is a very expensive and logistically, a difficult process to set-up. By going down that route (imposing re-tests for older drivers), you would be spending vast sums of money on an area that is actually the safest group on the road. There are more practical and cost effective ways we could be helping improve the driving standards of all demographics on the road.
What are your thoughts on the proposed increase of the motorway speed limit to 80mph?
I would say, try it on a controlled section of motorway to begin with and see how you get on. There is a lot of traffic already travelling on our motorways at 80mph it must be said. Increasing the speed limit to 80mph wouldn't necessarily be dangerous or bad thing to do. The main concern though is that raising a speed limit could encourage people to then be driving in the 90mph plus range, which is definitely a worry.
I don't think increasing the speed limit on motorways to 80mph would ultimately cause more accidents, but nor do I think it would really speed up journeys.
Do you think introducing more toll roads/motorways could be a good way of raising revenue to increase the quality of our road infrastructure?
The British motoring public does not trust the government, and by that I am not referring to any political party government but I mean governments in general, when it comes to paying any more money for our usage of the roads. We already pay a premium as motorists to drive on British roads and the government would need to think very carefully if it wanted to go down the path of introducing more toll roads and motorways.
A major area for consideration would be the traffic that leaves the motorway and goes on to roads elsewhere. Our motorways are statistically far safer places to drive than the rest of the road network. It would be irresponsible to create an environment where vast number of drivers want to avoid driving on the motorway if they can.
I also feel that could this be a way of gaining money is one area only to need to spend more in another.