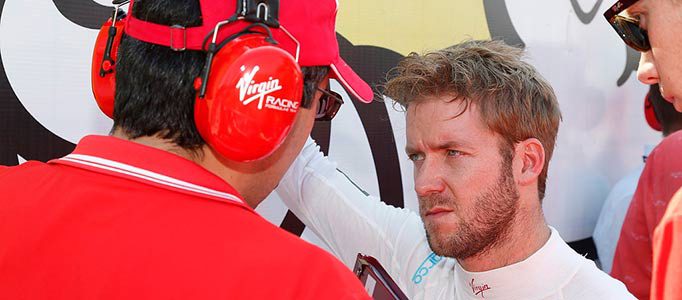 Sam Bird at the Beuenos Aires ePrix. Photo Credit: atTRAZIONE MOTORI
Virgin Racing Team driver, Sam Bird, who is currently second in the championship sounds like he is very excited for the double header in his home country. "The track is in the beautiful Battersea Park, right next to the River Thames, just across from Chelsea and with some of the most famous features of London's skyline in the background. The layout itself seems to combine fast straights, a couple of high-speed bends, as well as some challenging chicanes and braking zones. I think the London ePrix spectators will be treated to some close, fast racing with plenty of action and overtaking. The organisers have done a good job with this layout and I can't wait to race there, in front of my home crowd!"
If you are in London in on the weekend of the 27th I highly recommend you go and check out the Formula E races. It looks like the Battersea park track is going to be a great place to witness the final and with the way it's shaping up right now we could have a serious showdown on our hands.
There is much more than just racing going on though, there are all kinds of activities taking place across the weekend and stalls to do a bit of shopping at. There will also be the Formula E village to take a look around, it's sure to be a great couple of days out!
Why not check out our Beginners Guide To Formula E if this is all a bit new to you!
A bit of Formula One? Sure why not! Jerez Testing Round Up