Identifying a New Number Plate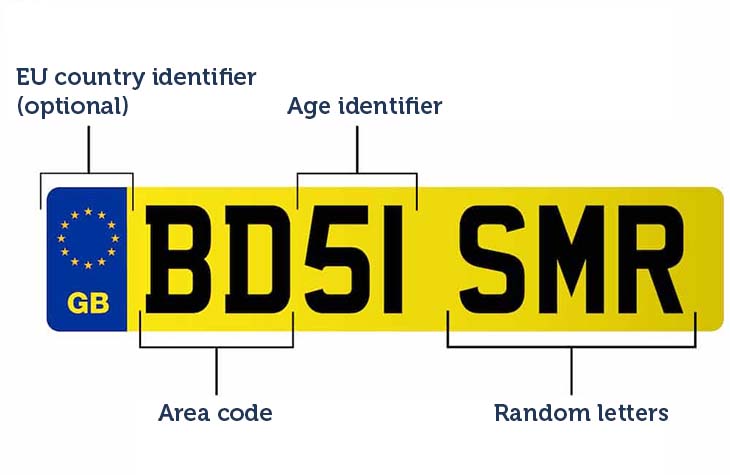 Ever wondered what all the letters and numbers on your number plate represent? Well – up until 2013 the first two letters represented the area code of the DVLA office where the car was first registered.
This changed after the DVLA made the decision to close all its regional offices and move its registration process online, however a similar principle still applies, and instead the first two letters will usually represent the area code where the dealership selling the car is based.
For example, a new car brought from a dealership in London will likely start with L (LA, LB, LC) etc, while other regions such as Hampshire will start with H, Birmingham with B… you get the picture.
The two numbers that follow the area code identify the year the car was registered, and also which half of the year the registration took place.
For example, if a car is registered in the first half of the year between March and August 2019, the two numbers will simply be 19. This makes perfect sense, however for cars registered in the second half of the year (September-February), it's not so logical.
If a car is registered between September 2018 and February 2019, the numeric code would be 69 because you add 50 to the numeric code of the first registration.
Why add 50? Because Brits like to over complicate things. So, if a car was registered between September 2018 and February 2019 the code would be 68, and if it were the second half of 2017 it would be 67 and so on.
Finally, the last 3 letters are a randomly generated combination of letters which make the registration plate unique.