The biggest name in electric cars is Tesla. But are they the future of motoring or just another flavour of the month? We take a closer look at the company, the cars and the fantastic new Model S.
In 2007, a product entered the market that would change mobile phones forever – the iPhone. Revolutionising what could be done with a phone – to be known as smartphones from this point onwards – the iPhone has turned Apple into one of the biggest companies on the planet. When it comes to cars, the same could be about to happen with Tesla.
Ever since their first car was launched on the market, the Tesla Model S, the company Tesla, Inc. has shown the world that electric cars can and should be the future of motoring. Well made, excellent performance, and with an eco-friendly carbon footprint, Tesla cars have had an impact on every car maker on the planet.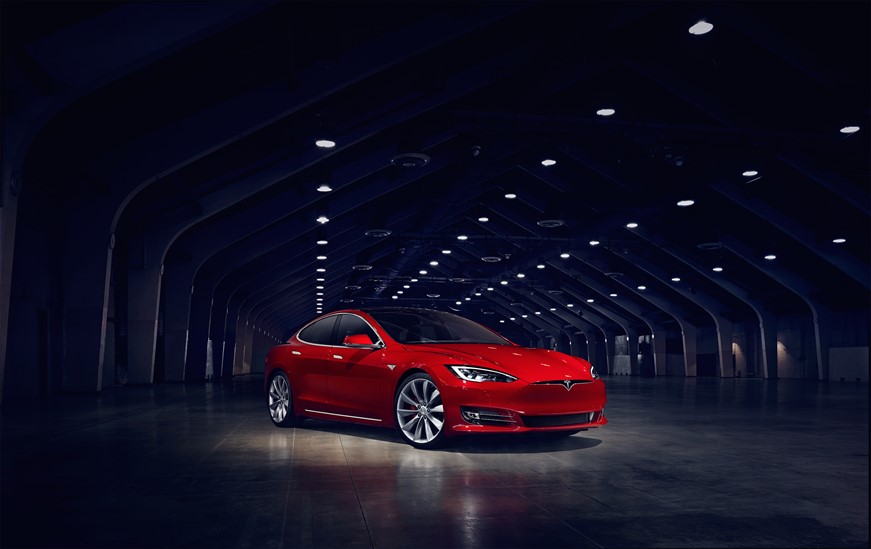 A brief history of Tesla, Inc.
Tesla began back in 2003, when a group of engineers, business executives and investors decided to form a company. They were dismayed by General Motors recalling and destroying its EV1 electric cars. One of these early investors was Elon Musk, a man who would go on to become the controlling investor, and face of, Tesla.
They soon set about revolutionising the electric car industry. Their first would be the Tesla Roadster. Instead of starting with a more conventional hatchback or supermini, Tesla wanted to produce a car that was desirable. Not just for its green credentials, but for its styling. Targeting early adopters, they predicted that the success and publicity of these early desirable models would pave the way for more mass-market vehicle types.
The first Tesla Roadster hit the roads in 2008, creating a few milestones in the process. It was the first production car to be driven by lithium-ion battery cells, and also the first production vehicle to have a range greater than 200 miles. Despite the company's small size, over 2,000 cars were sold in over 31 countries. It proved that electric cars were not only practical but desirable too.
Four years later in 2012, the first 'mass-market' Tesla car was launched – the Model S. More investment followed, with the company's growing reputation being further enhanced by the rave reviews of their cars from owners.
The next model launched in 2015 was the Model X, an entry into the increasingly competitive crossover SUV market. This was followed by their first luxury sedan – the Model 3. The popularity of the cars soared and soared, leading to a high point for the company in 2017 when the company was briefly valued above old-school stalwarts Ford and General Motors – the company whose perceived short-sightedness had set the wheels in motion.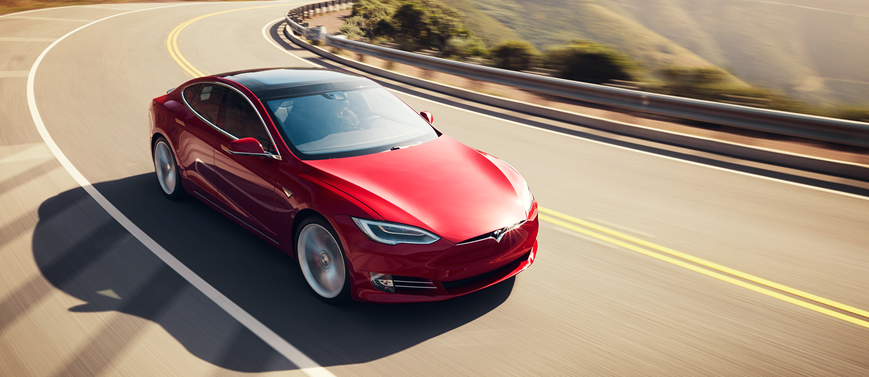 The Model S
The root of the success has been the cars. We can all appreciate that being more environmentally friendly is a good thing. But the old image of electric cars was of rather staid and boring Prius, or little quirky odd jobs like the G-Wiz. Tesla changed all that, starting with the Model S.
The first mass-market car that Tesla produced, the Model S is packed with features and technology that sets it apart from almost every competitor. Not only is it one of the most advanced cars ever made, it's also one of the safest and fastest production vehicles in the world.
Let's start with the speed. With a top speed of 155mph, it's faster than almost all electric cars and a large number of combustion engine cars too. And acceleration is even more impressive, able to go from 0-60 in just 2.5 seconds! You have to see it in action to truly appreciate it.
https://youtu.be/LpaLgF1uLB8
In terms of safety, the Model S received the highest possible 5-star rating from Euro NCAP, making it one of the safest cars on the road. Because it doesn't have a conventional combustion engine, less space is taken up with the various pipes and components to make it function. This means more room for safety features and crumple zones. It also means extra space inside the car itself, making it more comfortable for both drivers and passengers.
With an all-wheel electric drive as standard and smart air suspension, the comfort is also matched by a level of control that would come as an optional upgrade in cars of a similar level. Another key part of the Model S is that when you buy the car, it will be upgraded after the purchase. Software updates to the onboard computer system improve the car incrementally over time, meaning it will improve efficiency and capability over time.
With more and more charging stations appearing across the country, your range will be extended even further. So that's one less excuse for not upgrading to a car that is good for the environment, good for you and good for your wallet.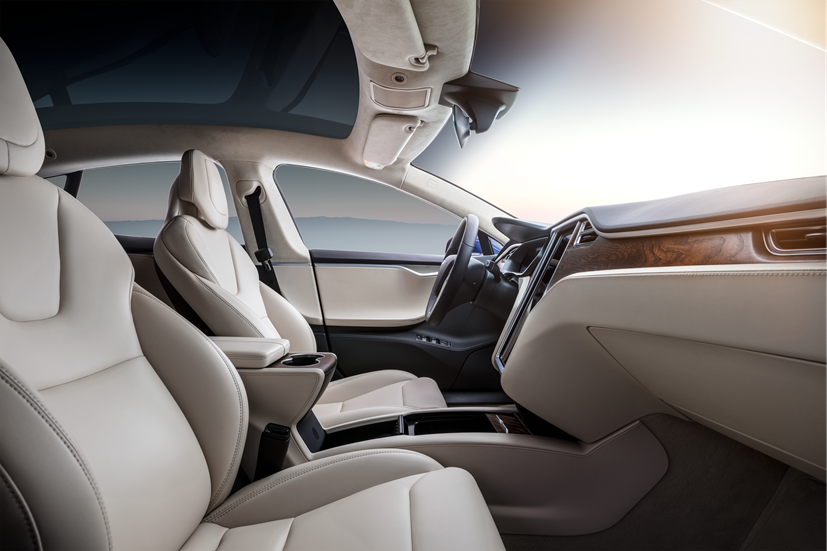 So are they the future of motoring?
What Tesla has proved is that electric cars can be desirable. It's true that people are increasingly more aware of environmental issues. But it took cars like the Model S to make the wider public believe that an electric car can replace a normal car. True, some people bought a Tesla for the sheer fact of owning a Tesla. But others will have seen these as a decent car which is also fantastic for the environment. Other car companies are not stupid. They will have seen the success of the Tesla models and have quickly begun producing their own fully electric cars. Most major models these days come in a normal combustion engine, hybrid, and fully-electric versions. While they may not have the technical prowess of the Tesla, having a wider selection of electric cars to choose from can only benefit the environment and humanity. And that will be a big part of Tesla's legacy.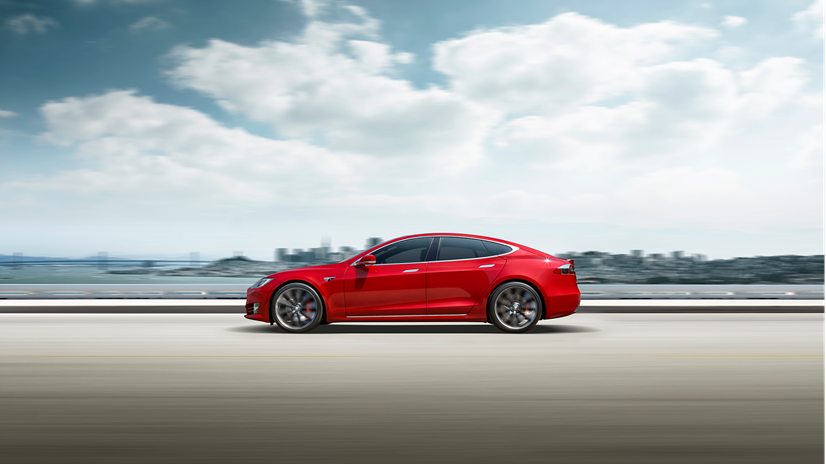 Financing an electric car
When it comes to getting a Tesla or other electric car on finance, there is something important to consider. Not only are you looking at the monthly payments. You also need to look at the amount of money you're saving on petrol and road tax. When you factor in this saving, you have a greater amount of flexibility when it comes to the amount you can spend on monthly payments. Whether it's your first electric car or an upgrade, we're keen to help. As an ethical car finance provider, Creditplus are keen to provide more customers with the electric car finance they need to get behind the wheel of a safer, greener car. When you compare car finance options with us, we will be able to provide you with a number of quotes from a wide panel of lenders. A dedicated customer advisor will work with you to ensure that every step of the way is explained in detail, so you can make the right decision on your electric car finance. From there, it's simply a matter of finding the ideal electric car for you.
Apply online today and start on the road to your new electric car. And if you're after the best electric car on the road today…well, you can't go far wrong with the Tesla Model S.
With special thanks to Emma Rahmani from Tesla West London for supplying images and information.