Distracted drivers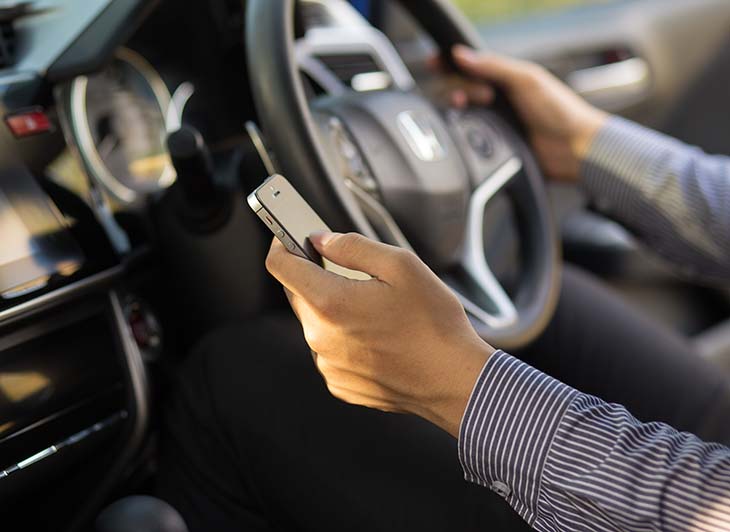 Phone use is another big issue affecting road safety. It's no surprise to see that the incredible change that mobile phones have undertaken over the last two decades has had as much an impact on driving, as it has on the rest of our lives.
The standalone GPS or SATNAV is pretty much a thing of the past, with smartphone map systems being just as good without the expense.
And if you breakdown, there are apps you can use to summon assistance and track just how far away the breakdown service is from you.
But phones are designed to distract our attention. Be it social media or a news article. Someone calling you for a chat or catching up with your favourite TV series, a smartphone is the perfect distraction … unless you're on the road.
According to the RAC, 23% of motorists have admitted to making a phone call whilst driving. That's without hands-free kits or a car's built in Bluetooth capabilities. While its mainly young drivers who admit to this, with over 50% saying they have used their phone for a call while driving, older more experienced drivers have also owned up to this dangerous distracting driving. When it comes to texts and emails, 17% of all drivers admit to this behaviour.
It's a constant worry for some that a driver on their phone will cause an accident, with 12% of drivers in the survey admitting it's their biggest worry. And it's easy to see why when just 15% of drivers saying they follow the government advice to keep it in their glovebox, with the majority keeping it on their car seat or on the dashboard.