How different was it – and will it be – from the new format Top Gear?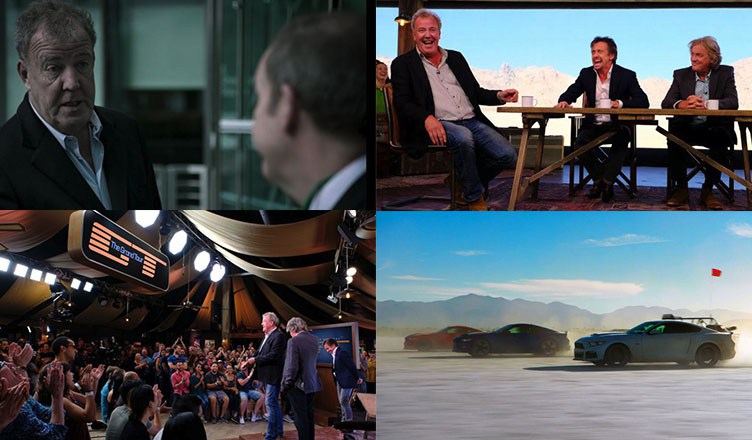 Clockwise from left: Clarkson 'leaving' the BBC; the trio back where they belong; tearing up the Californian desert and a warm welcome from their first audience
The Grand Tour is a BBC-free zone, and it showed from the start of episode one. In a mocked up 'Clarkson handing over his security pass after being sacked' skit, to the trio driving through the dust of the Californian desert to their travelling studio tent, it had a feeling of ditched shackles and freedom.
The differences will become more apparent when the new format Top Gear returns in 2017 for its second series. While Matt LeBlanc has been retained as the lead presenter, the whole presenting team have yet to gel and get comfortable with one another. If you watched 'old' Top Gear when Clarkson, Hammond and May first got together, you'll remember how awkward they were in front of the camera and together. But the fan base grew, and they stuck by the boys because they worked well together, had appealing personalities and, in amongst all the bravado and silliness, knew their car stuff better than most. Fast forward to The Grand Tour and it's less a presenting team and much more just getting to watch three very good friends doing what they do best. You get the impression that the cameras have no effect on what they say and do; that's just them being them.