Some things to consider when purchasing a car on a PCP agreement include: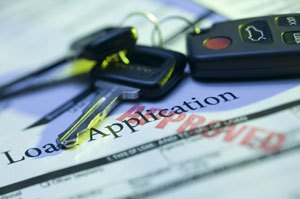 1. The monthly cost will be heavily affected by the annual mileage limit that will be set in the contract from the outset. Therefore a pence per mile rate will be charged if you over run on the agreed mileage. This varies from vehicle to vehicle and is designed to help the finance company gain back any depreciation in value as the car will now be worth less due to the excess mileage covered.
For example, if you have a mileage excess of 13 pence per mile and over a 4 year period you exceed the agreed mileage limit by 8000 miles (just 2000 per year) your excess mileage charge would be £1040. If you decide to hand the car back instead of paying the balloon payment you will be charged this amount.
2. De-hire Damage – you need to carefully read what the finance company describes as fair wear and tear and what they will deem chargeable items on return of the vehicle. Whilst there are clear guidelines, at Creditplus we have found that over 87% of consumers using PCP plans for the first time paid little or no attention to de-hire damage charges – like we said it is easy to get carried away with the new car opportunity!
3. As PCP is a set contract, finishing a plan early or arranging a settlement figure can often be an expensive exit strategy. Hire Purchase for example charges interest up until the day you settle the agreement, however PCP settlement can be based on as much as 50% of the outstanding monthly payments. (This varies dependant on finance provider.)
4. The balloon payment will be agreed at the beginning of the contract but still it can be easy to forget that at the end of the agreement the car will not be owned by the lessee. In order to take ownership the balloon payment will need to be settled and this could be thousands of pounds. Luckily, often this balloon payment can be refinanced by a traditional car finance product.
5. Consumers should be aware that if you choose to hand the car back to the leasing company to lease a new vehicle that you are highly likely to need to find a new deposit. Many people that take up a PCP contract will have used their old car as a deposit the first time round. Without the asset to use on a further PCP contract the consumer will need to find this additional amount for a deposit.