Beaulieu National Motor Museum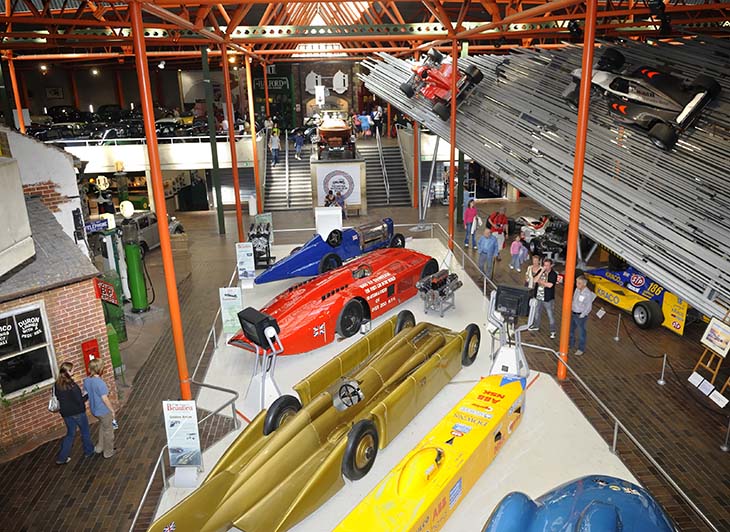 Location: Brockenhurst, Hampshire
If you want cars from a broader spectrum, then the Beaulieu National Motor Museum has a collection to cater all sorts of tastes.
Want to see some beautifully maintained classic cars? Beaulieu has classic cars dating back as far as 1875. The National Motor Museum Trust has a collection of 285, with many on display at Beaulieu at various times over the year.
Want to explore the world of motorsport and get up close to Formula One cars and Le Mans racers? Beaulieu has F1 cars from the past, as well as rally cars and hill-climbing classics. But there is also something very special waiting at the museum, a car from all our childhoods.
Yes, here at Beaulieu, amongst the classics and sportscars – you can also see Chitty Chitty Bang Bang.
And if you are bringing some people who aren't that keen on cars, Beaulieu is set in the grounds of an old country estate with beautiful gardens to explore, as well as the famous Victorian Palace House.
Take a look at how the man who bought the car collection lived in the opulent, historical surrounds of his family home. And if you are travelling a long way, there are many campsites and holiday homes in the New Forest where you can stay.