Check The Rules and Regulations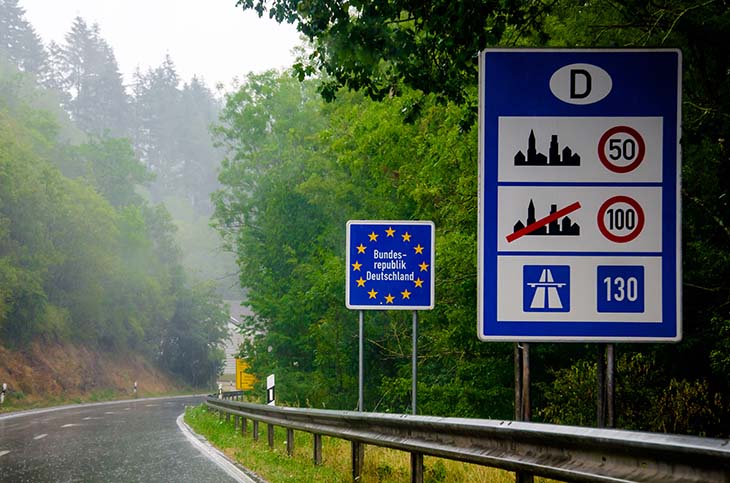 Don't just rely on the UK government though. Countries across Europe will have websites providing travel advice for visitors to their country, including those driving by car.
Whether you're heading there for business or pleasure, familiarise yourself with what the visiting nation's government has to say about driving in their country.
These guidelines are not designed to scare you off, but instead to give you some pointers to make driving in their country as smooth as possible.
As long as you keep an eye on these regulations and rules, you will have a smooth trip. But ignore them at their peril, as you may end up making a costly mistake.
For example, if you're caught speeding in Switzerland, there is no fixed penalty fine. The fee you will be charged will be means tested, so based on how much you are earning.
So you can end up paying a lot more for driving illegally than you would in the UK.
But you shouldn't be speeding anyway, so there's nothing to worry about right?