10. Toyota Yaris Hybrid – 80.7MPG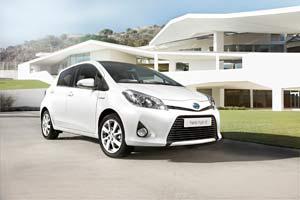 This is the second Toyota on this list, and with good reason. The Yaris Hybrid is a top quality car, and one of Toyota's finest after the pricier plug-in Prius. The Yaris is designed for urban driving, and in optimum conditions can achieve an impressive 91.1MPG. Take it out of town though and you can expect a more realistic average mpg of 80.7 – still a figure to keep your wallet happy.
Finally, a special mention goes out to the Volkswagen XL1 – a car that is yet to go into production, but promises a mind-blowing 313MPG. It comes with a hefty price tag of £100,000 though, so you best get saving.
So there you have it – the top ten most economical cars you can buy. No doubt this list will continue to change drastically in the months and years to come, as new hybrid cars come on the market and innovations in engines squeeze every last drop out of the fuel. However, whilst these cars might be the most economical to run, that does not mean that they are cheap to buy in the first place. With the Volvo V60 Plug-In Hybrid coming in at an eye-watering £48,775, it's not a car that would normally be accessible to a family on an average salary, even with the £5000 government grant that goes towards the cost of buying a hybrid or electric car. However, thanks to clever car finance products such as PCP (Personal Contract Purchase) you could find that you could actually afford to be driving a newer, more expensive car for relatively low monthly payments. To find out what you could afford, make a no obligation car finance application online today!