Volkswagen Grand California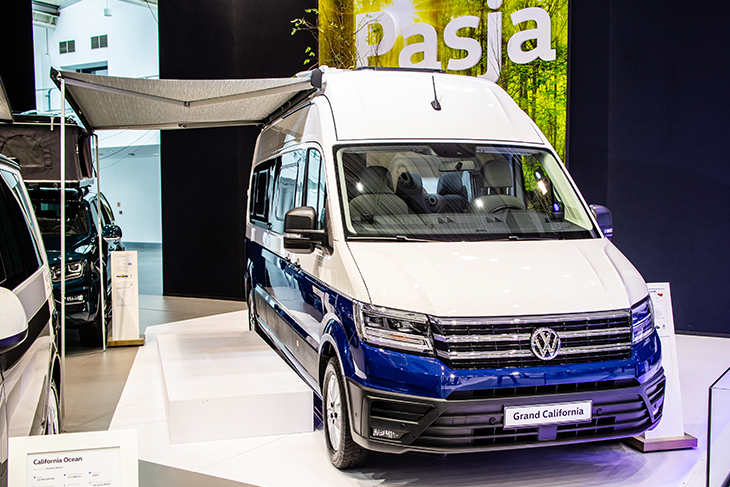 The Volkswagen Caravanette was the king of campervans for hippies and families alike in the 60s and 70s. While those cars are a certified classic these days, you can find a modern VW campervan that ticks a lot of the same boxes, albeit in a vastly superior version.
The Volkswagen Grand California is the perfect campervan for families. Why? Because it has something that all families need – space. Inside you'll find beds for 2 adults and 2 children, which folds away into a comfortable living space when not in use. One thing that could really sell it for you is the separate wet room, so you can shower and go to the toilet in comfort and privacy. But if your kids are covered in mud, there's an exterior shower with temperature control to hose them down.
With everything controlled by a simple touchpad, you can adjust the lights and heating with ease, taking another load of your mind at the end of a long day exploring.