4. Jaguar XE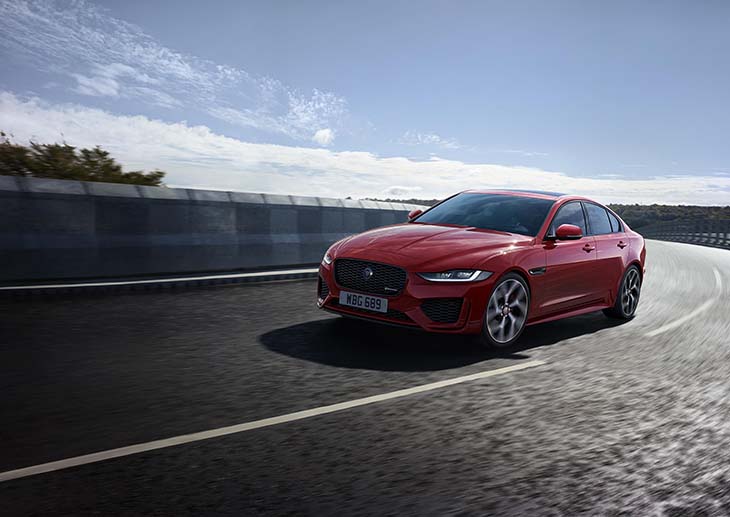 It's not just the German car companies that excel at the saloon.  Jaguar has been known for its high class, high quality cars since it was first established. The Jaguar XE is their latest entry into the prestigious saloon market and it continues in the tradition of their famous cars from the past.
It's quite possibly one of the most fun cars to drive on the market, with powerful, responsive acceleration and light handling.  There are a wide-range of engines to choose from, which means you can tailor it to your usage.
Another plus is the sheer range of accessories and optional extras to choose from when it comes to the car's interior. Heated seats? Climate control for different sections of the car? Self-parking technology? Lane control? Whether its comfort, safety or entertainment that appeals to you the most, or a combination of the three, then the Jaguar comes with enough options to make the car truly a home away from home. Ideal if you spend a lot of your time on the road.
It's also a beautiful car to look at. From the fearsome Jaguar badge on the grille, to the sleek aerodynamic curves that call to mind the E-type and other ancestors. A real beauty.