SEAT Ibiza Hatchback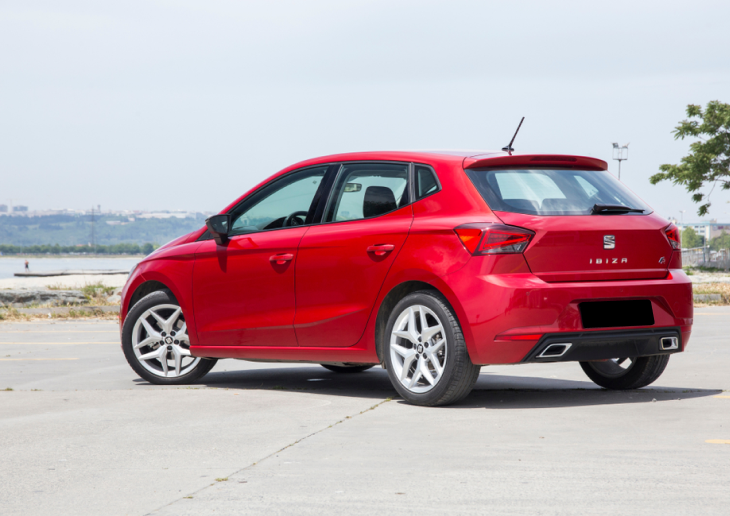 A trip to Spain for the next car on the list. While many of us have had to cancel their trip to Ibiza this year, you can get as close as possible with the SEAT Ibiza Hatchback.
Like the Renault Clio, it has a very striking look, making it one of the better-looking hatchbacks on the market. Despite it being a hatchback, it's one of the most comfortable to drive thanks to a soft suspension and well-designed interior. If you are using it for your family, then the spacious rear seats will be especially welcome. There's plenty of room in the cabin for drivers of all sizes, so one to try on for size, especially if you're a taller driver.
Like many of the cars on the list, it comes with a smart infotainment screen that you can connect to your phone, meaning you don't need to upgrade to a fancy sat nav when you can just use your smartphone's built in one.