1. Jaguar E-Type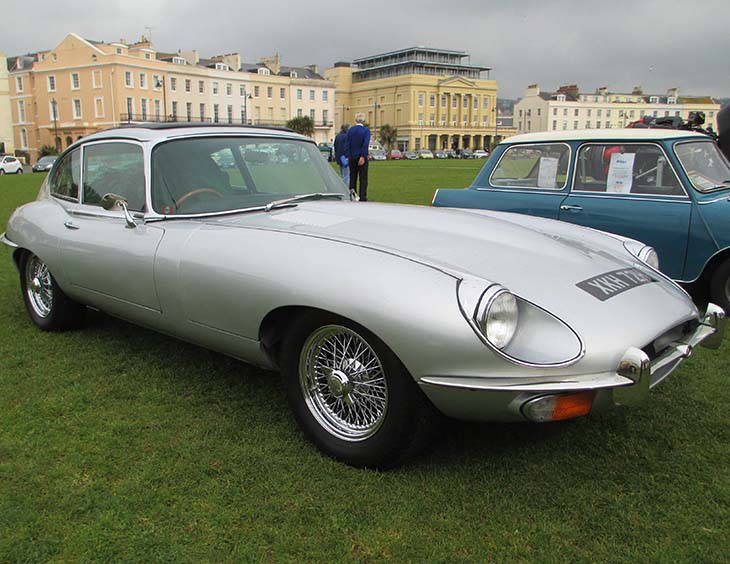 image source: https://www.flickr.com/photos/16179216@N07/14029594163/?map=1
If there's a man who knows cars, it's Enzo Ferrari, founder of the eponymous car company that has produced many of the most beautiful, desirable classic cars of all time.
He was also a proud man, quick to boast about his products and show his disdain for cars from other companies. So for Enzo Ferrari to describe a car, a British car, as anything other than ordinary, would be almost unthinkable.
"The most beautiful car ever made." That was Enzo's reaction after he first saw the Jaguar E-type. That should give you an idea of just how special this car is.
When the E-type first appeared on the scene, it was like something out of a science fiction film. The designer, Malcolm Sayer, came from an aeronautics background, which really shows in the striking, almost aggressive appearance.
Its long, sleek, aerodynamic curves, with a curved bonnet that takes up half of the car's body, it revolutionised car design the instant it appeared on the market.
Gone was the need for function over form. The E-type proved that cars could be fashionable. It's arrival on the market in 1961 coincided with the start of the swinging sixties, where the post-World War Two blues had slowly made way for a younger, more image conscious generation.
The car became an accessory, something that the coolest, "hippest" cats had to own to really cement their status. Superstar footballer and playboy George Best was just one of the famous faces to own an E-type.
The E-type is just one of six cars to hold residence in the New York Museum of Modern Art. It really is a work of art and a worthy number one on our top ten British classic cars list.