6. How tired are you?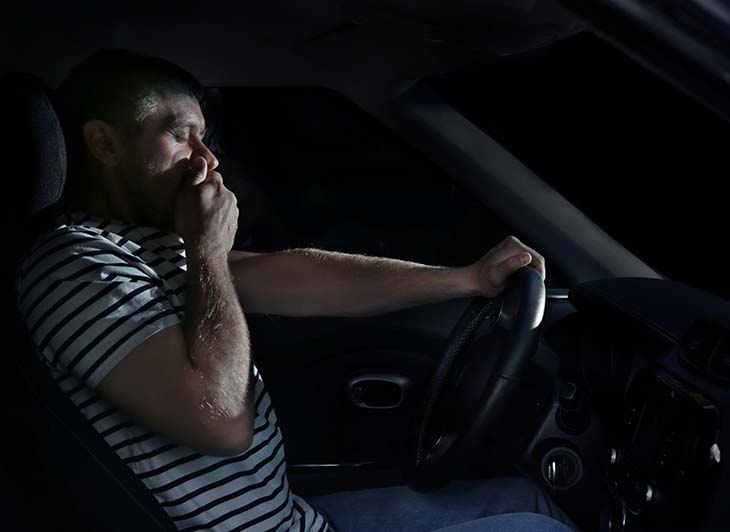 Driving at night is tiring. Having to focus on the darkened roads ahead can put a strain on your eyes, more so than any other time of day or type of weather. The lateness of the hour can also have an effect, and you may be wishing you were in your bed rather than on the M26.
If you are feeling tired, there are a few things you can do. The first is to put the radio on a bit louder and turn the aircon down or onto cold. It's easy to feel snug in your car if the heater is a bit too warm. Just make sure you choose a radio station a bit more upbeat. Not "Lullaby FM".
The second is to try and share the driving with someone else. Swapping around can give your eyes a break. But you shouldn't use this time to have a nap. You should be awake and chatting with your fellow driver to help keep them energised.
But the third and most important tip, is to take a break if you need to. Pull over somewhere safe and have a cup of coffee, an energy drink, or even a nap. If you are falling asleep, you are dangerous. Even if it's just for a fraction of a second. Take a nap – even if it's just a 10-minute power nap. You are guaranteed to wake feeling much more refreshed.