Current car
I've got three cars at the moment. A 1995 MK3 VW Golf GTi 8v, which I bought after the old Golf, a 1990 Bertone x1/9 Gran Finale and a 1988 Jaguar Sovereign XJ40. So quite a varied selection there.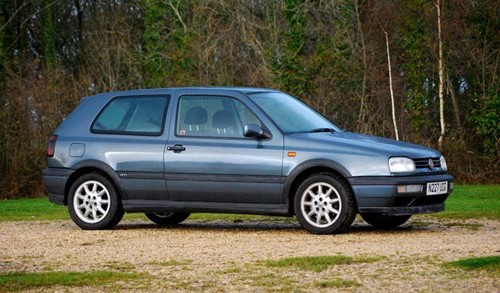 I've owned the Golf GTi for 12 years now and it is my everyday car. It's in gunmetal grey which is one of my favourite colours (especially on a Golf) and I love driving it. For some GTi purists, its not a GTi as it only has 115BHP and is considered slow. But I like it. The 2.0ltr engine has a lot of torque and is pretty much bullet proof. I've kept the car standard and it's been very reliable. When I bought it there was 64,000 on the clock and its now at 95,000. So well under average mileage for my 12 years of ownership.
For a 21 year old car it still feels very tight and it just shows how well built Volkswagens were from that era. I will never sell. It was my first car that I bought for myself so I want to keep it for as long as I can. I'd love to get a Mk1 Golf GTi to have along side it one day (in gunmetal grey of course).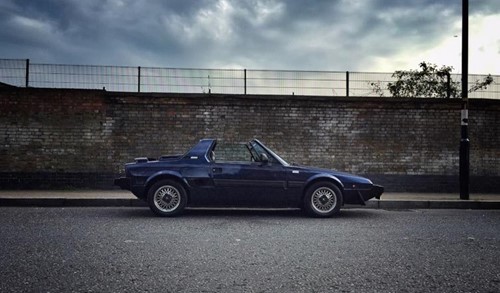 I bought the Bertone x1/9 in 2014 after I sold my 1967 Daimler V8 250. After the Daimler was gone I really missed having a classic so I started looking around for something. I spotted the Bertone for sale locally and it really caught my eye as I hadn't seen one in ages. I remember seeing one when I was a kid and I was amazed it was a Fiat (which is what it is) as it looked nothing like other Fiat's at the time. When I took it for a test drive I immediately fell in love with it.
It is the best driving and handling car I have ever owned. It really is quite something. And although it has a 1.5ltr mid mounted engine producing only 85BHP, it feels very very quick as it sits low to the ground. But yeah the handling is brilliant. You can chuck it into a corner and it sticks to the road like a limpet. I love driving it on twisty country roads. It is where the car comes into its own. Bertone designed the car for Fiat in the late 1960s and they did an amazing job. It is the classic wedge car.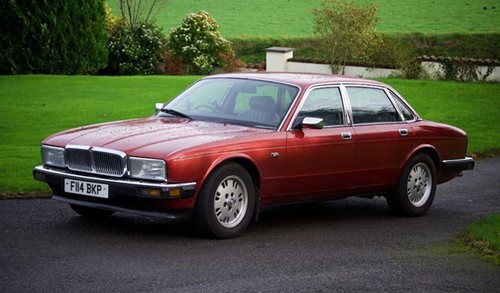 The Jaguar Sovereign XJ40 was an interesting buy and I've only had it a few months. I got it for a number of reasons. First I needed a comfortable cruiser to take myself and my partner and our dog back to Ireland for a holiday. The trip was going to involve a lot of driving (over 1,000 miles) so I needed an automatic car with cruise control. And it had to be cheap. After some research looking at various mid level luxury saloons from the late 1980s I stumbled across the Jaguar. It was then I learned that the XJ40 was celebrating it's 30th Anniversary in 2016. So I hatched a plan to make a film of the cars trip to Ireland and celebrate its anniversary.
As a driver it is the nicest car I have ever driven and the easiest. The leather seats are extremely comfortable and the 3.6ltr Jaguar straight six engine has bags of torque. It is an effortless cruiser both on the open road and in the city. The XJ40 itself was heavily criticised when it was launched in 1986 and it is considered one of the most unloved Jaguar saloons. Which is a shame as I've grown to love mine over the past few months. It really is a lot of car for the money. Plus it was the last car that William Lyons (former boss and co-founder of Jaguar) had input into before he died. So I am hoping my film will give the Jaguar XJ40 some of the attention it deserves.