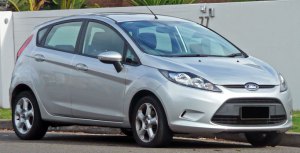 Team USA: The Americans approach this shot with swagger, confidence. They think they have this one in the bag and they're probably right, the Ford Fiesta.
Popularity: 72,129
Price: £9,995
The Ford Fiesta dominates the car market, having been the most popular car year on year for almost a decade. The ultimate all rounder, the standard model is an affordable, reliable option for most drivers. Those looking for more power can opt for the ST model, to get a bit more sportiness out of their car.
Winner? Whilst our hearts say the Volkswagen Golf, the facts and figures don't lie and the Ford Fiesta wins this round easily.