A New Chapter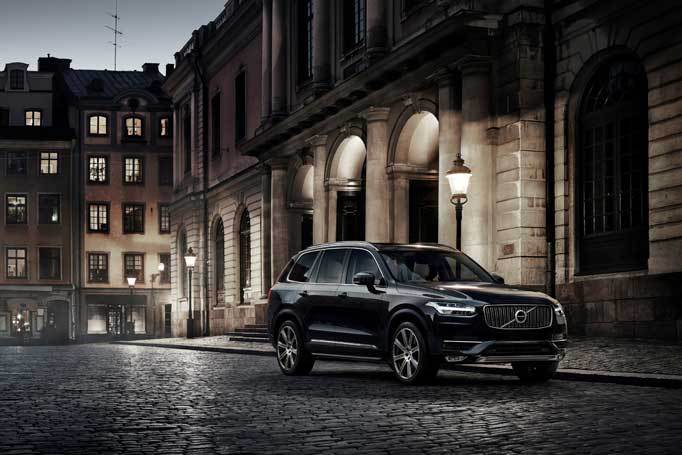 To mark the beginning of a new era for Volvo, the XC90 will come with a new brand mark, a more prominent iron mark displayed on the grille. This new mark will be on all Volvo's next generation of cars; to symbolise the new, distinctive and confident face of Volvo.
The XC90's engine will come with a range of two-litre, four-cylinder Drive-E powertrains that provide a combination of performance and fuel-efficiency. New safety features, part of Volvo's declaration that the XC90 will have the most comprehensive and technologically sophisticated standard safety package, include a run-off road protection package and an auto-brake at junction mechanism. This mechanism is the first to be installed in a publically available car. It prevents drivers from pulling out in front of oncoming traffic at a busy intersection. The run-off road protection automatically tightens safety belts and prepares the car should it go unexpectedly off road.
"The new technologies will take us a significant step closer to our vision that no one will be killed or seriously injured in a new Volvo car by 2020," says Dr Mertens. "Our starting point on safety is the same today as it was when the company was created almost 90 years ago: real-life situations. We study data. We crunch numbers. We innovate. The result is one of the safest cars ever made."
The Volvo XC90 will be publically unveiled at the Paris Motor Show, with the car available for delivery from May 2015.
More from Creditplus:
UK car exports reach 5 million since 2010.
Aston Martin under threat in the US.