Unique, Distinctive Design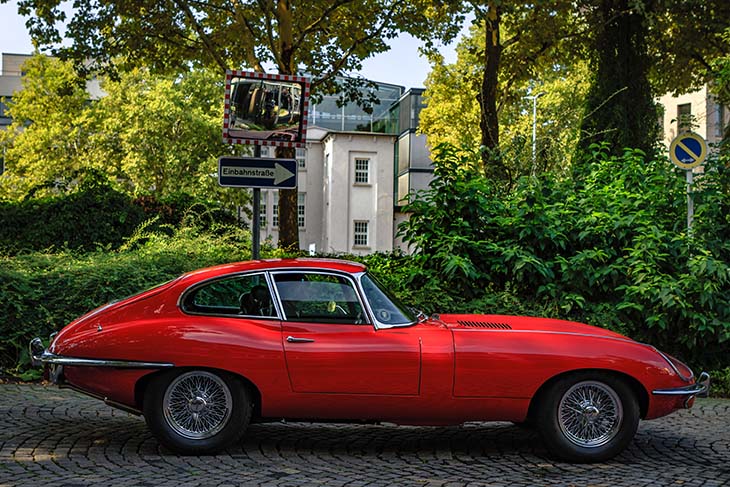 From the outset, the E-type's design made it stand out from every other car on the market. The long curved front bonnet takes up almost half of the car's body, its curved front and aerodynamic length making it seem like a design from the far future, fitting for its time with the space race and surrounding increase in interest of all things science fiction. The central double exhaust was another unique feature helping the E-Type become an original that still hangs onto its uniqueness.
The car was designed by Malcolm Sayer, who came from a background of aeronautical and aerodynamic design. Having worked in the aircraft industry during and after World War II, Sayer joined Jaguar Cars in 1951. His skill with mathematics and aerodynamic design quickly made him stand out, with race cars he designed winning at Le Mans five times throughout the fifties. When it came to the E-Type, he applied the same principles he used on aircraft to create the distinctive sleek curves that make up the car's front section. Considering he created this without the use of computer aided design, it truly is a marvel of engineering.
The E-type was one of just six cars to enter the Museum of Modern Art in New York. The key to Sayer's success wasn't just the aesthetics he brought to the company - it was the thinking behind the design.
Sayer hated being described as a stylist, seeing it as demeaning. Every design was created geometrically, mathematics behind every curve, every deviation in the bodywork. When they tested the car, Sayer would attach cotton wool to see how the air flowing over the bonnet was affected. This attention to detail has helped the car transcend the fifteen years production time into the classic it is today.